The mobility part of preparation is this:
Can you CONTROL the movement throughout the entire range of motion with sound technique?
In other words, if you can't put your arms overhead and reach the proper position of an overhead press without weight, adding weight will only make the problem worse.
If you can't squat down to the ground without your heels coming off the ground…
A lot of people confuse mobility with flexibility.
I'm not above the law. I didn't know the difference between the two, either, until I started digging into guys like Hunter Cook, Dewey Nielsen, and Dr. Andreo Spina.
But here's an example.
Put your palms together in a prayer position. Push your palms into one another, closing your wrist angle as much as you can.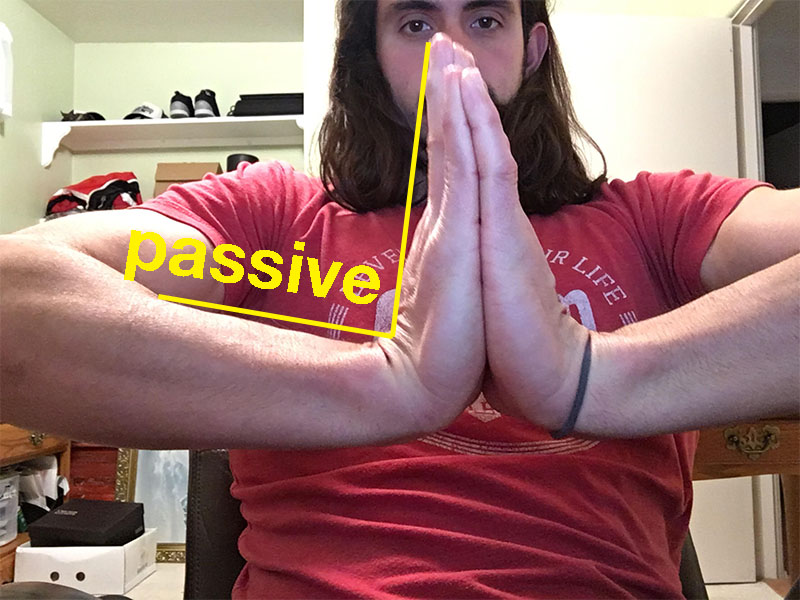 Now gradually separate your palms, doing your best to keep that same extreme sandwiched wrist position.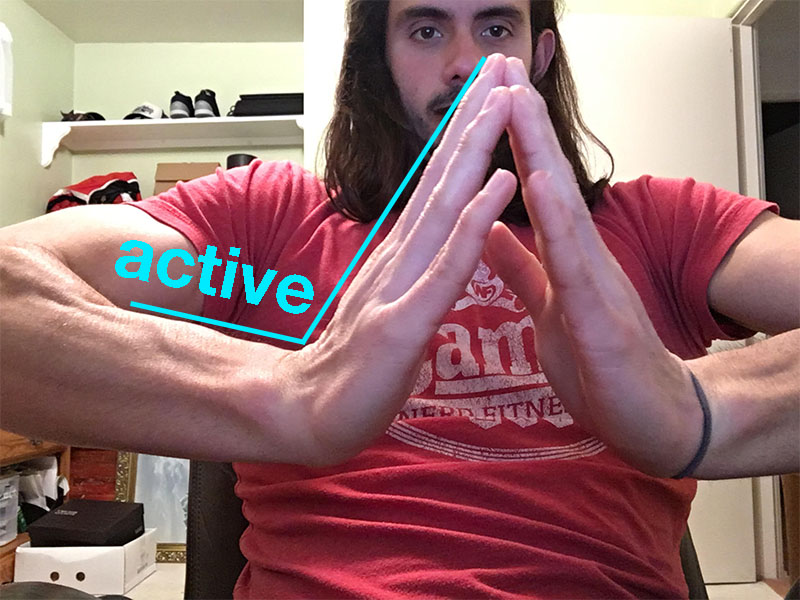 If you're like most people, your wrist joint can go further when you're sandwiching your palms together.
This is your flexibility, and it's your ability to passively reach a range of motion.
But when you have to actively reach a range of motion, then you're talking mobility.
You want to have mobility throughout the ranges of motion required for exercises you're trying to do. Because if you have the flexibility without mobility, you're going to have a tough time applying force to control a position.
A good example using the wrists: handstands.
Most people just hop up on the wall, but their wrist isn't anywhere mobile enough. So their using their wrist in a range of motion in which they have zero control and then *pop* wonder why their wrist always gets hurt.