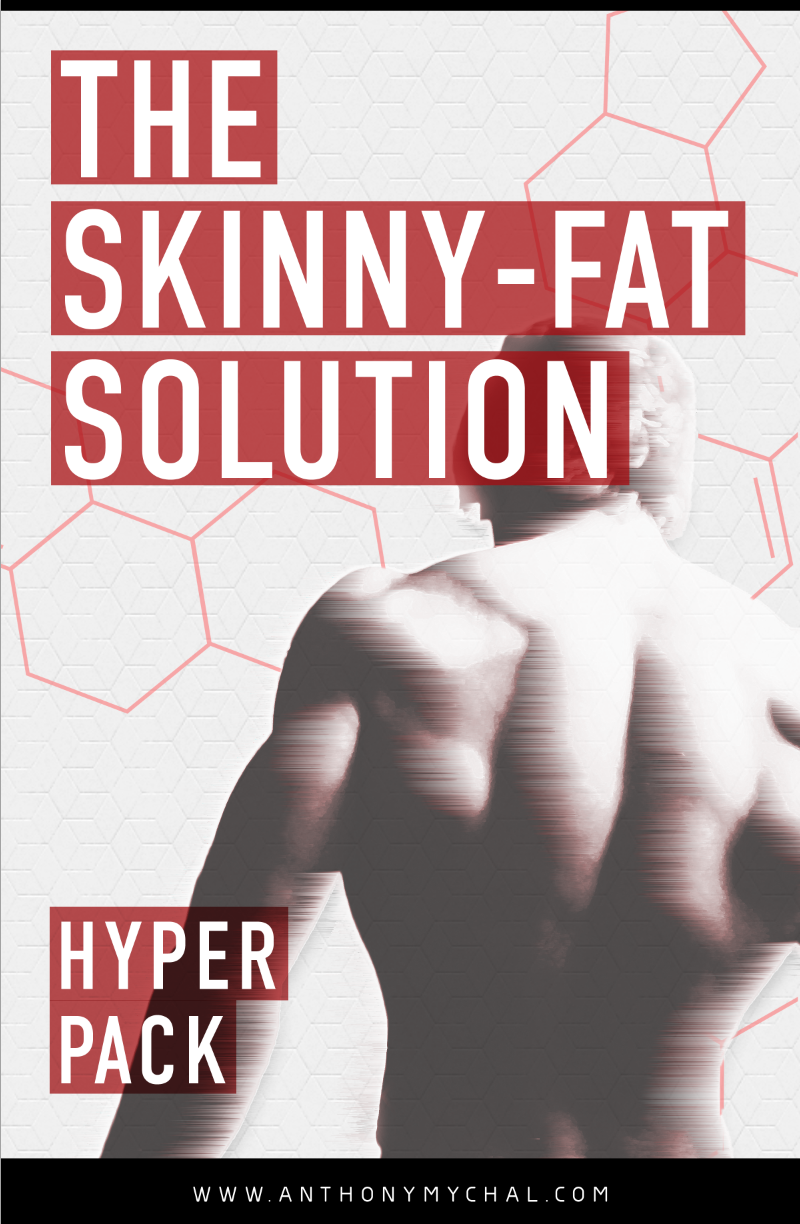 Anyone worth a salt knows that I hold my skinny-fat past near and dear to my heart. The Skinny-Fat Solution is my helping hand to others that suffer from the syndrome.
Your body belongs to a menopausal woman, not a strapping young lad. The string bean arms…the sunken upper chest…the dilapidated deltoids…the cheerio sized wrists…(consider the propensity to sew satchels of fat around the waistline "whipped topping").
Contrary to popular belief, the Solution to skinny-fat syndrome isn't just a program. It's not just schlepping down a fancy table with exercises, sets, and reps and creating a PDF'ed training routine. I mean, it's partly that. You need to train. But it's more so embracing a journey. It's about how skinny-fat syndrome affects your life — no one talks about the why of it all. Why is skinny-fat syndrome such a big deal?
The mental issues of being out of proportion. The social issues of getting picked on (in my case, being told I had "girl boobs"). Being called "skinny" and "lanky," but feeling puffy and fat. (This is honestly what ate at me the most.) For me (and probably for you) fixing your physical self is a gateway to a better life. And this is something I want you to realize for yourself.
That's why The Skinny-Fat Solution deals with the life baggage, building an "X" physique, and surmounting stubborn body fat.
Check out the Solution