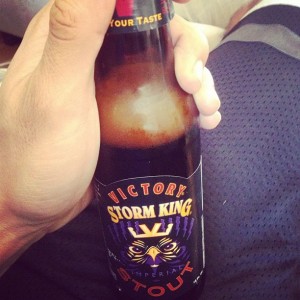 It must have been the nachos.
No…
The beer?
Maybe…
The cinnamon buns?
Realistically…
All of it.
And the rest of the junk food and alcohol somehow shoveled down my esophagus that led to a net 21.4lb (9kg) weight gain in ten days.
That's the answer to: What happens when a guy with the appetite of a competitive eater—that normally takes his nutrition seriously—is let off of his leash?
THE VISUAL EVIDENCE
The pre-pictures were taken the morning I left for vacation. My bodyweight was 193lbs (87kg), which is very light for my height—the lightest I've weighed in years. (I weighed 232 in 2009 for some perspective.) For this, I blame the summer.
I intentionally go through periods of less focused training and nutrient deprivation to give myself a "break" so to speak. (This isn't really all that "negative," really. See Why Training for Muscle Year Round Might Hurt Your Gains. Being lighter also helped my tricking, which I re-started this year, albeit half-heartedly.)
The after pictures were taken the day after I returned from vacation. My bodyweight was 214lbs (97kg).
Suntan not included upon binging. Neither is bed-head.
And I should also note, I ceased all training during this experiment.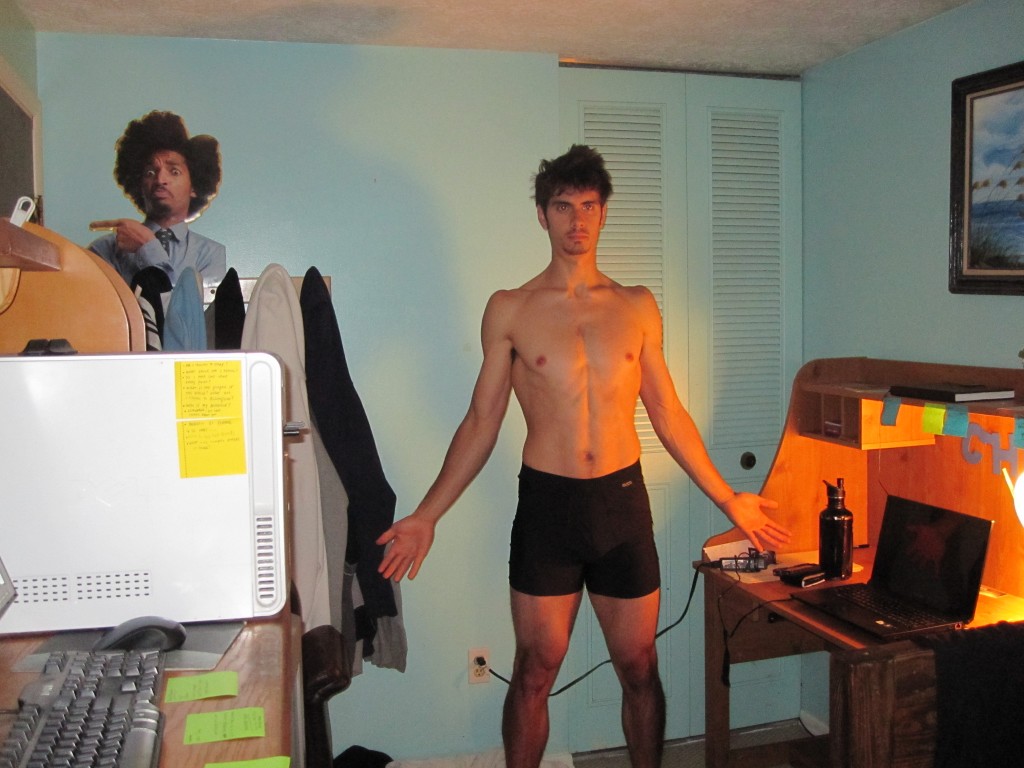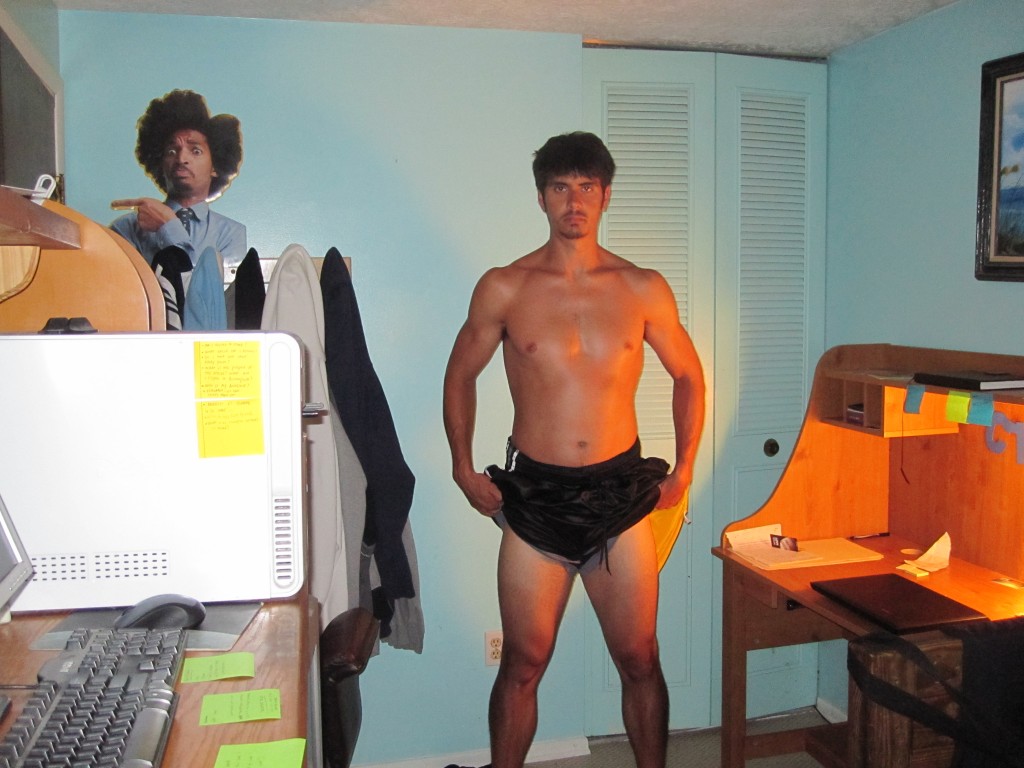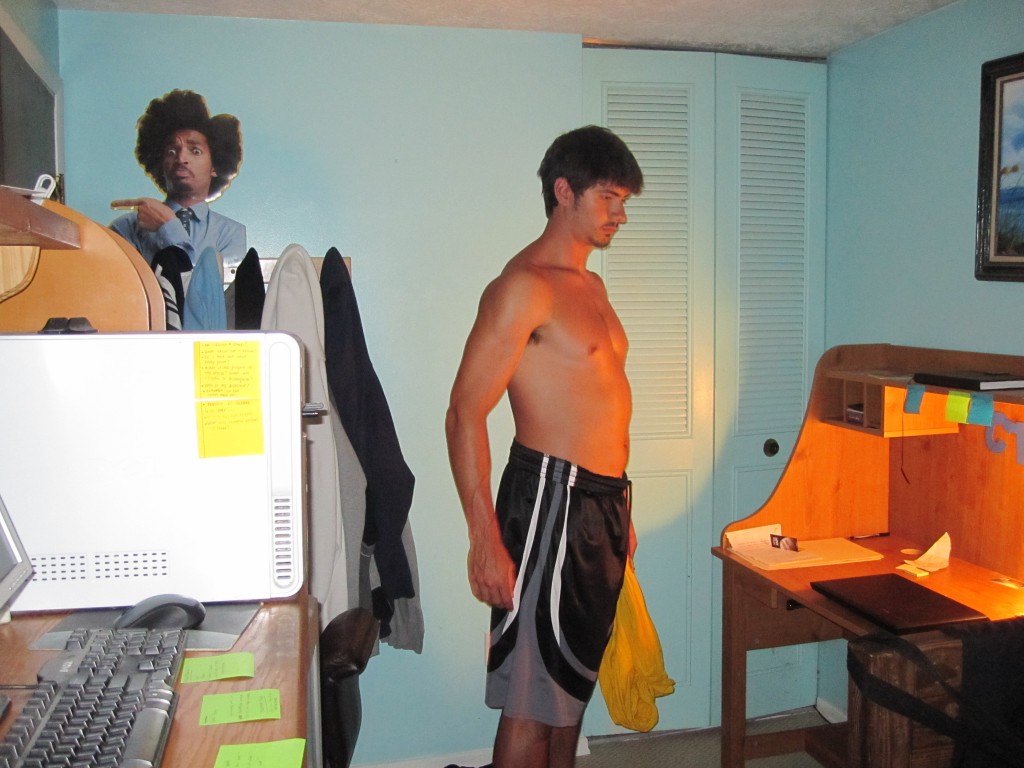 WHAT DID I EAT?
Part of me thinks I have a shot at a competitive eating career. My face is plastered on a few local joints for conquering their "eating competitions." So going "all out" for ten days was quite the spectacle.
Be prepared to be jealous of the following pictures, but they gives the clearest glimpse of the food I ate. I have a day-by-day, hour-by-hour transcription of what I ate, but that isn't as visually gratifying as the food pornography below.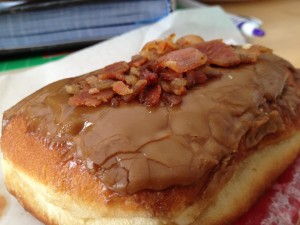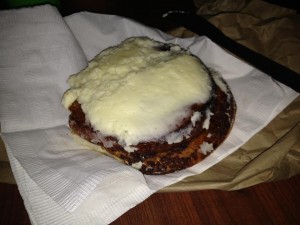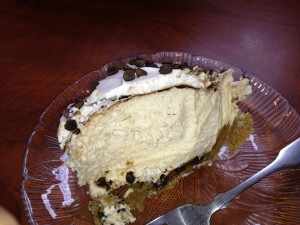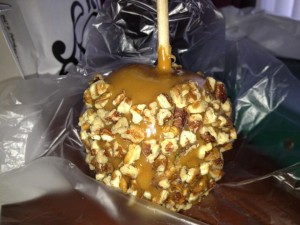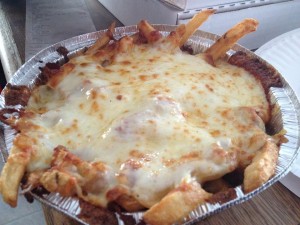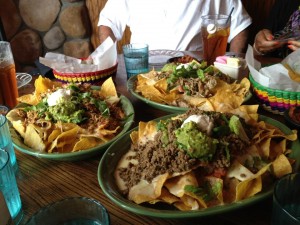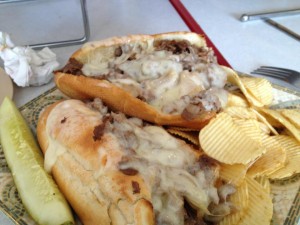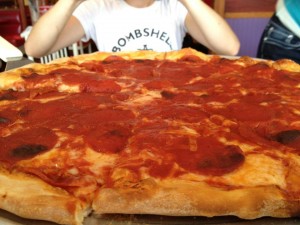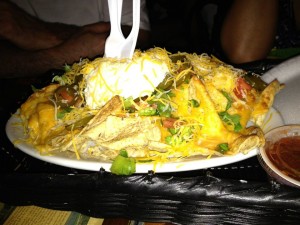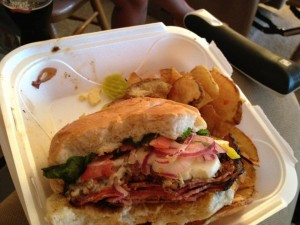 WHAT I LEARNED
I had a few goals in mind when I set forth with this experiment that I listed in Foregoing All Nutrition Habits. They are listed below with my reflections.
1. I want to see the extent of damage that can be done in ten days.
I normally "let loose" a bit on vacation. Gaining ten pounds is pretty standard. Twenty pounds, however, is extreme and certainly wasn't expected. Now, I understand "some" of this weight was bloat and water weight. But twenty pounds is a pretty hefty number.
2. I want to see how well an experimental cutting template of mine works. (AKA: Work for my upcoming eBook that will accompany both the Athletijacked and Skinny-Fat resources.)
Knowing that the first few pounds were water retention and whatnot, I started to fiddle with some things once my weight loss plateaued. Going low carbohydrate is effective for two or three days, upon wherein I hit a wall. So on the fourth day, it doesn't matter if I go low carbohydrate or high carbohydrate, I'll end up looking the same on the fifth day.
To clarify:
Two consecutive days of low carbohydrate = good.
Three consecutive days = iffy.
Four consecutive days = ehhh.
I might expand this generalization into "low-calorie" instead of just "low-carbohydrate" too.
In other words, traditional "cutting" sucks. (As does traditional "bulking.")
This was something I already had known from experimenting with client's nutrition plans, but I wanted to see the workings for myself. The details of this will be used for my upcoming book: The Clean Bulk That Actually Works: Nutrient Autoregulation.
3. I want to see how long it takes to reverse ten days of bad habits.
You would think that after ten days of pigging out, it would be easy to get back on track.
Not quite.
I've yet to have a "normal" week again. This is less of my fault and more a result of other circumstances (moving, birthday parties, celebratory parties for winning championships in my sport's leagues).
But it's safe to say I've had one too many recreational beers. Perhaps one too many pieces of pie too. The good news, however, is that it hasn't made a huge dent in my progress back to normalcy. See below.
4. I want to see how long it takes for me to get back to "normal" body composition.
This is a tough one since "normal" is ambiguous. I will say, however, that I've yet to touch 193 again, and wouldn't expect to without two months of total work (I would estimate it would take me another two weeks to get down there, which sounds about right for a ten pound weight loss). I've hit mid-high 190's though, even despite a sub-par lifestyle since vacation. The follow picture was taken the day after eating southern barbecue, macaroni and cheese, and wine.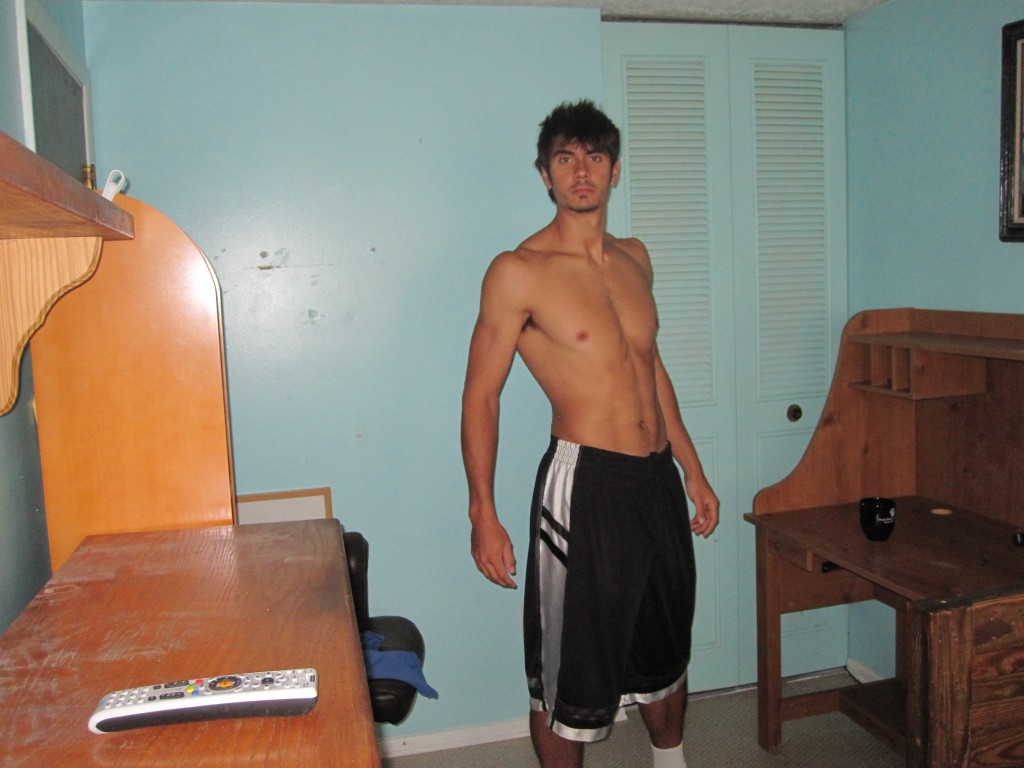 But I will say that my strength returned back to normal in less than a week — something that doesn't usually happen after an extended layoff. This, I imagine, is because of the Nutrient Autoregulation and not being on a deficit 100% of the time. The calculated higher calorie pulsations help the body thrive on "less" nutrients.
5. I want to be reminded of how difficult it is to reverse ten days of bad habits.
This game of athletic fitness is all about habits. The old quote about becoming what you repeatedly do is pretty true.
I think it's common among fitpros and fitness enthusiasts to forget that their habits and current state have taken years to solidify. Their motivation and attitude are cultivated over time, and getting off the wagon for a day or two is easily correctable — even necessary, sometimes, to remain on the right path.
This is something JC and I talked about, and something that even provoked an e-mail response from a reader:
Something that stood out [in the

interview with JC

] was developing that desire to WANT to train for the sake of training and having it as a part of your life, not as an aside….I guess the key would be how would someone like yourself or JC get the general populous to start thinking as training as part of their lives as opposed to a painful part of their day and separate from their life?
So above all else, create strong habits. Ten days may seem like a long time, but it's only 3% of the entire year. And 3% isn't going to outdo 97%. It will take some time to readjust, but the solidified habits will prevail if you make the effort.
OVERALL THOUGHTS
While there's no doubt I "felt" different, the before and after pictures show that the true amount of "fat" gained was definitely not 21.4 pounds. I dropped ten pounds within a few days of returning without much effort.
I'm left with the following thoughts:
Your friends and family don't care how you look. If you're in the athletic fitness game, you have to be in it for  yourself.
Maple bacon donuts aren't as good as I thought they would be.
At one point, I think cheese comprised 30% of my body weight.
No matter how ill I can feel after a binge, I'll always be ready for another one the following day.
Not being able to tie your shoes on account of being overstuffed isn't an enjoyable feeling.
Dragon's Milk is my favorite beer.
Ten days of bad habits can be undone in about ten days. Reward yourself a little bit here and there if you deserve it.
Combing your hair is overrated.
CONCLUSION
I can't remember the exact day things started to decline, but somewhere between day "zero" and day ten, my stomach started to inflate. The forever bolus of food in my stomach made it difficult to tie my shoes at times. Aside from vomiting one night from an absurd consumption of alcohol, every last bite of food mingled with my innards.
The experiment was certainly delicious. But I'm glad to be back. And after a thorough review of the pictures above, I think it's time to put on some "clean" weight. Let's get jacked, shall we?
P.S. If you ever forego your nutritional habits, be sure to take enough psyllium husk. As for what "enough" is, err on the side of more. Trust me on this one.
+++++
Not to encourage this type of "experimentation," but have you ever "let loose?" How did your results compare to mine?