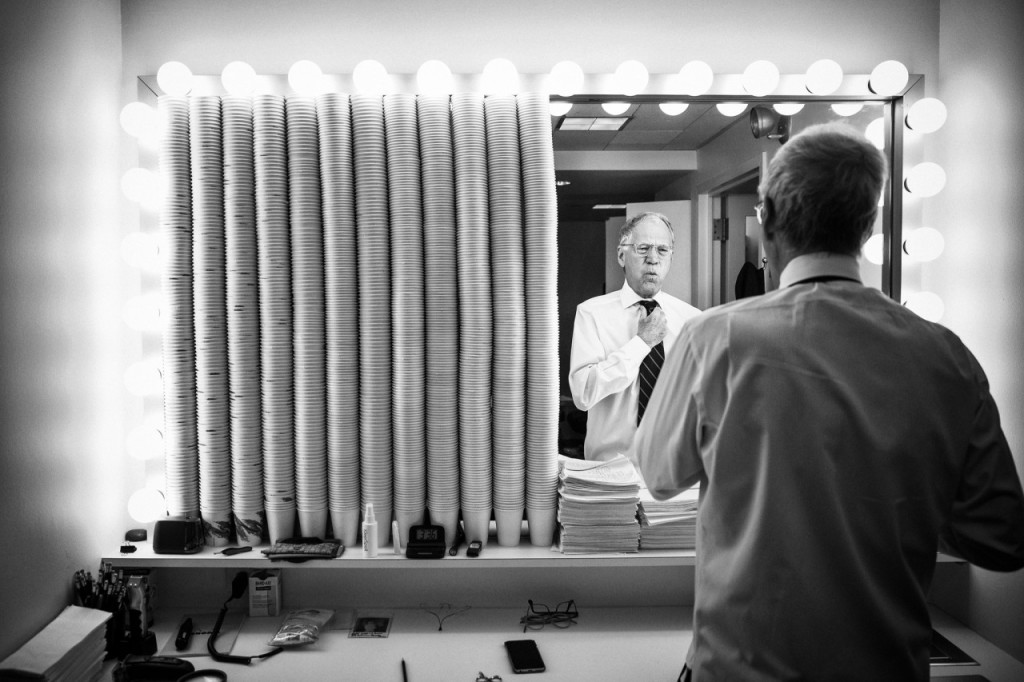 David Letterman dressing for a taping of "Late Show." Each cup to the left represents a completed show. New York Times
Everything about me seems ethereal. My work isn't physically manifested. A carpenter's work is real. The chair, the house. The end result is concrete.
I write…but it's all digital. Half the books I own are digital, too. I don't have stacks of journals or books to show for my work. I train…but there's no thing that shows the work. (I have training logs, but they only span two notebooks across, ohhhh, nine years?) There are memories. I have videos. Much like Letterman.
I think of how many times I trained over the years. How many times I tricked. I don't know how much work I've done. Maybe stack pennies? Every training session, add another penny to the stack. Or use index cards. Or maybe just buy the cups. Stack the cups. Build your own cup mansion.
Imagine, when you feel lazy or unmotivated, looking at your stack of cups. See that? Your stack of cups. Imagine having a tangible visual representation of your work.
The body changes slowly. It requires a lot of days of doing things right…a lot of days doing things a lot of people don't do. Wouldn't it be nice to see those days? Better yet, see those days accumulate? Day after day after day.
There's something to this concrete real representation that hits me.
Are you going to add another cup to your stack today?
Photo: Damon Winter/The New York Times
Hat tip:
Austin Kleon