WHEN PEOPLE BRING UP GENETICS, THEY ARE USUALLY referring to THE IDEA OF GENETIC DETERMINISM, WHICH IS TO SAY:
WHO YOU ARE IS A PRODUCT OF YOUR GENES AND ONLY YOUR GENES; whatever Momma DNA and Poppa DNA sexed together as your DNA.
For once scientists named something rather reasonable. Genetic determinism = determined by genetics. It's almost too straightforward. No scientist is practical enough for this kind of naming. I don't buy it.
This was the dominant thought process whenever Crick and Watson discovered DNA. All Super Saiyans have gold hair and green eyes. If something codes for eye color and hair color why not everything be coded for?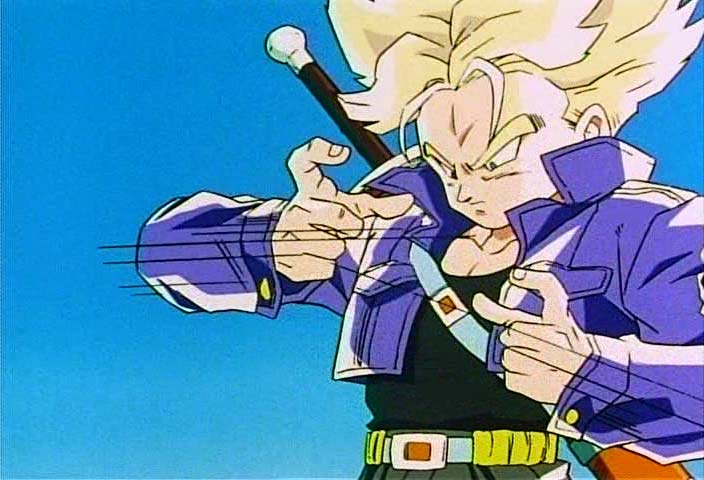 Mozart and his piano. Da Vinci and his artwork. Paul Reubens and public masturbation. They were genetically coded with a talent for those arts. It was in their DNA, as was every single human's quirks, strengths, and weaknesses.
So if your DNA didn't code for something? You lose. You either play the piano like Mozart, or you play the piano like you have sausage fingers.
And if you have said sausage fingers? Give up. Don't try. You can't get better. Your DNA won't let you. You don't have the midi-chlorians. Get over it. These aren't the droids you're looking for. Move along now.
NOW, YOU'D THINK THAT, IF YOU REALLY BELIEVED in genetic determinism, and you weren't already ripped and jacked, then you wouldn't even be here. You wouldn't even have 0.5% interest in "fitness." Because improving yourself relative to your current state is an impossibility from a genetic determinism standpoint.
and i'd have absolutely no reason to write this; it'd all be semantics, which, as I sit here and write this right now, feels rather accurate.
BUT THE HUMAN MIND IS FUNNY.
PEOPLE ARE INTERESTED IN FITNESS BECAUSE THEY WANT TO ASSOCIATE THEMSELVES WITH THE IDEA OF SELF-IMPROVEMENT, EVEN THOUGH THEY HAVE NO REAL INTENTION OF IMPROVING THEMSELVES.
sort of like, how, if your significant other buys a cookie and leaves it on the counter, and then you eat it, and then, to buffer the anger coming your way, you turn into a little puppy dog and say, "I know I have a problem, but i was hungry and there wasn't anything else here and…"
you seem sincere, but all that junk is a facade.
(some) PEOPLE can secure the association with fitness, forego the hard part (hard work), and save their psyche by constantly wrapping their lack of progress (lack of motivation, or lack of _______) in genetically determined insulation.
"Well, see, I'm trying, but…"
"I'M NOT FLEXIBLE."
"I CAN'T LOSE FAT."
SELF-IDENTIFYING WITH YOUR GENES is BULLETPROOF.
(See: self-identity.)
MOST PEOPLE WRITE THEMSELVES A SELF-FULFILLING PROPHECY OF FAILURE BEFORE THEY EVEN BEGIN.
TOO BAD IT'S RARELY TRUE.
Because beyond eye color, blood type, and a few other traits (and anomalies, like Huntington's disease), few things are 100% genetically determined.