SKINNY-FAT GUYS TEND TO WORRY ABOUT THEIR GENETICS. and it PISSES ME OFF BECAUSE THIS WORRY IS (USUALLY) JUST A SCAPEGOAT.
AND also because, well, hearing others worry about their genetics GETS ME THINKING ABOUT MY OWN GENETICS — SOMETHING I'VE ONLY RECENTLY been able to stop DOING.
I used to be the pimply poster boy for worrying about genetics.
AND WHY WOULDN'T I BE?
Most muscular dudes have a bigger body frame with A THICKER BONE STRUCTURE; the alpha male hulk jaw, the tree trunk forearms.
(i once heard that jaw shape/size factors into how the Chinese determine which kids are predisposed for success in Olympic weightlifting. but don't quote me on this.)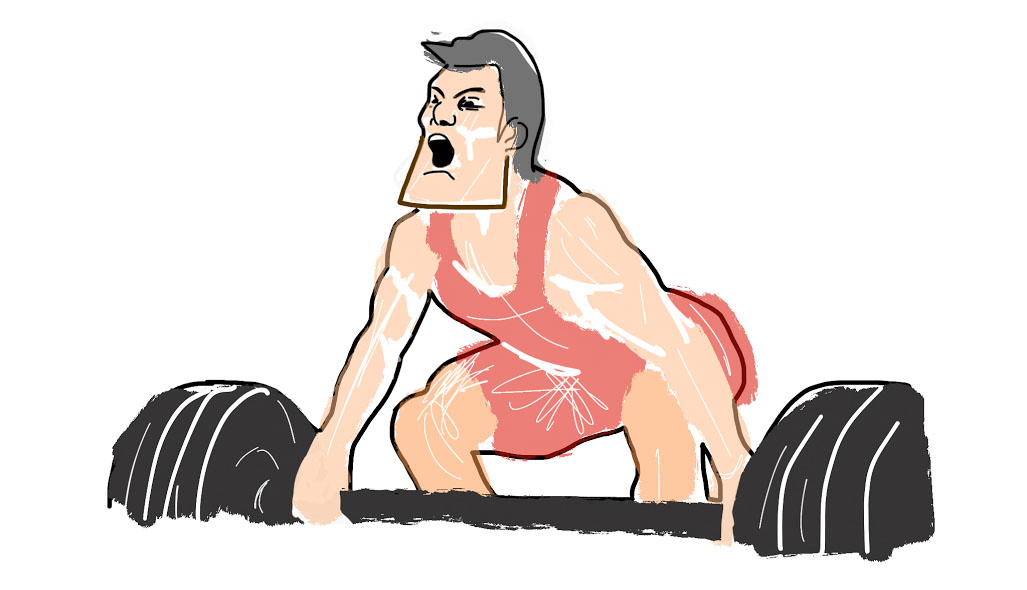 But I'm a tall (6'4″) gangly thing. I can wrap my hand around my opposite wrist and touch pinky finger to thumb. I don't have a square hulk jaw.
A lot of successful guys in the body composition space have never wrestled with body fat and are naturally lean.
But I had a solid layer of body fat on me as a teenager.
Et cetera…
and beyond the ruminations in my own head,
ADRIAN PETERSON, NFL RUNNING BACK, WAS ONCE ASKED HOW HE RECOVERED FROM AN ACL INJURY SO QUICKLY and he said:
"This is also a matter of genetics. Look at my dad. And my mom's side, my aunts and uncles, they're all ripped. At 50 years old, they've got six packs and eight packs. "My body just heals differently. I know it has a lot to do with rehabilitation and work ethic, but I really credit my genetics for my recovery as much as anything else."
SO, YEAH. I WONDER ABOUT GENETICS ALL THE FUCKING TIME.
BUT "WONDER" IS AN IMPORTANT WORD.
BECAUSE "wONDERING" IS OKAY.
But WORRYING ISN'T.