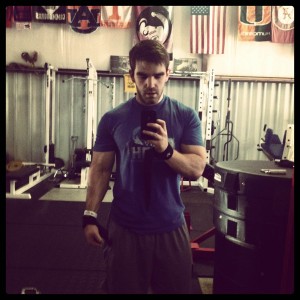 Embrace your vanity.
This is a suggestion I give everyone when constructing a training program.
My reasoning for such recommendation?
Looks matter.
Below is a video interview done with JC Deen, author of LGN365: A Complete Body-Recomposition Course. (Yes, LGN stands for Look Great Naked.) 
For quite some time, I've been mingling with the idea of getting some interviews up on this website. When I texted (read: threatened) JC Deen about being the first lovely face on the first lovely episode, he had no choice but to accept. (Unless he wanted shanked at a dark hour outside of his house.)
So I'm proud to introduce to you the very first interview in what is hopefully a long stretch of interviews with people that I believe are worth checking out when it comes to wisdom of athletic fitness.
Audio only version only available by downloading the mp4.
What we discuss:
How JC dropped out of school and still found a way to fitness.
Why JC hates "clean" eating.
Reasons JC summons unearthly demons to fight against fitness marketing.
Some of JC's recent training that has him jacked and looking great naked.
LGN365, which is JC's recent course that teaches people how to look great naked. More on this below.
ABOUT LGN365 AND LOOKING GREAT NAKED
LGN365 is JC Deen's recently launched course. As we mention in the interview, the product really is about…well…looking great naked. And as we also mentioned, this is much more than a "program." JC corralls interviews from the far reaches of the internet, not necessairly the fitness community. For instance, inside LGN365 is an interview with Leo Babauta, author of legendard blog zenhabits.
As usual, if you have any questions about what JC's got going on, shoot me an e-mail. If I can't answer it myself, I'll make sure it gets taken care of.
anthony.mychal -at- gmail.com
Interview Notes / Links of interest:
Don't complain:
Audio isn't perfect, I know. Such is the "feeling out" process of this kind of thing.
It's long, listen to it in your car on your commute or something.
The audio version isn't available on iTunes, but it can be downloaded here.
LET'S TALK
What do you think about training with means of looking great naked? How much of your training is split between athleticism or performance and looks? Drop your comments below.