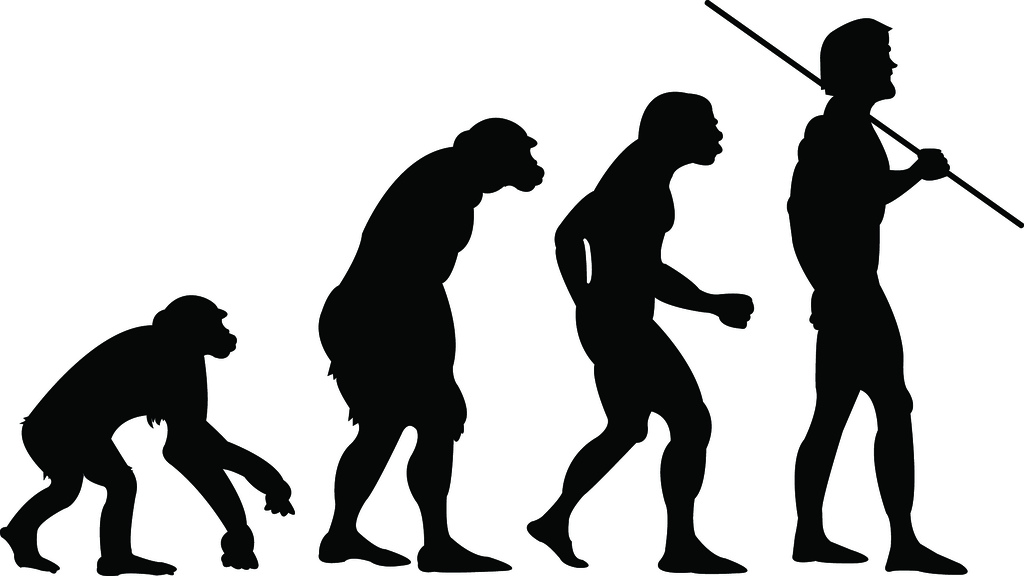 Living in a way that mimics our ancient ancestors? Harking back to an innocent and pure time to live a better life? Eating…bacon?
I get you, Paleo Revolution. You make sense. Somehow.
Not to flaunt my flavor, but I've been "going barefoot" since 2001. You don't often wear shoes tricking. I'm pretty paleo for this.
But I don't have AOL Instant Messenger anymore. My car doesn't use pump breaks. And my iPhone doesn't have a rotary app.
Sometimes it's better to embrace the concept of evolution and technological advancements. Humans are malleable creatures, after all. We have the ability to adapt to the demands of our environment.
Besides, there are three reasons I think we aren't quite "hitting it" with this paleo revolution, and I think it's narrowing "health," rather than expanding its infinite avenues.
Are you really living paleo, bro?
Your alarm goes off at 5:37AM. First mistake. Cavemen certainly didn't have alarms.
You reach for your cell phone to turn off your alarm. Second mistake. Cavemen didn't have cell phones. (Or at least countless waves of radiation flowing through the atmosphere from wireless technological devises, undoubtedly penetrating brainwaves at bedtime.)
Speaking of beds, you're likely on one of those too. Third mistake. The thought of sleeping on soil with the maggots and centipedes crawling through your hair isn't appealing, I know.
Since we're talking about hair, we should mention hygiene, as you most certainly brush your teeth, use soap, and shampoo your hair. Fourth, fifth, and sixth mistake.
We just woke up not five minutes ago and this primitive stuff is looking bleak.
But things are all good now because it's breakfast time. And your diet is right out of the Paleolithic era. You open your fridge to the wonders of animal flesh and produce—produce that you didn't really grow or kill yourself. But, hey, maybe you're trying your hardest and your food is all organic and locally grown.
Sweet.
But let's not forget about that there fridge and electricity. Was that around for our paleo ancestors?  It makes food forever an arm's reach away. Hunger is now and afterthought.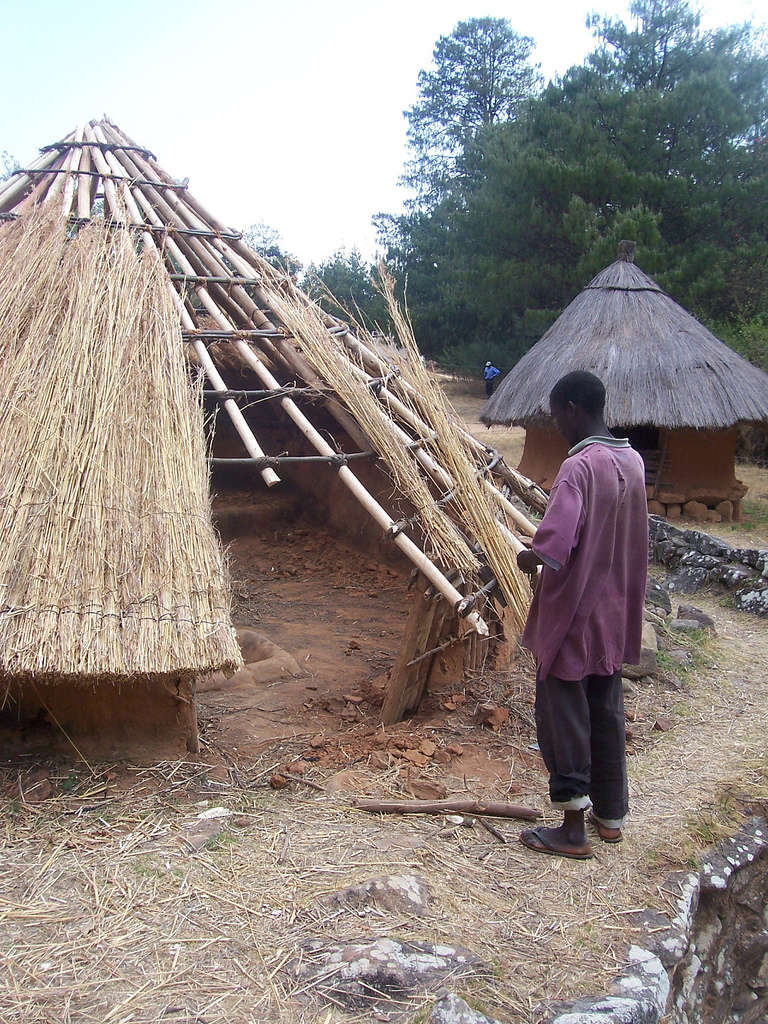 What's that? Oh, you fast? That's nice. Hunger still has no meaning. I would guess that back in the day, hunger meant "find food or die." But today, we know that there's food nearby. There's no urgency. Hunger doesn't carry an emotional response. Famine is a joke for most of us. We just go to the store for our food. We know the store won't be out of stock of every last edible treat. And yes, that "store" sells just about the same foods year round, even if they aren't "in season." In primitive days, you lived by the song of the season.
And then there's exercise. Ah, squats and deadlifts. Primitive reincarnations of tough caveman life. But I doubt cavemen worried about their abs, or exercised to burn calories in the name of aesthetics. Cavemen needed their calories, else they died.
Eh…
So here we go. Here's how to recreate a true primitive life.
Sleep outside. Wake up to natural sunlight and air. Get rained on. Have the wind blow on you. Make an igloo in the winter.
Throw away your stove. From now on, create fires.
Don't keep food on hand. If you want it, get it. See below.
Get rid of transportation. Walk.
Hungry? Nearest store an hour walk? Yeah, now we're living a bit more primitive. Eat some tree leaves and grass on your way.
Wear a mask outside. Cavemen certainly didn't live with the pollutants of today's world.
Your new training routine? Go to the zoo and frolic through the dangerous animal dens. Who needs HIIT when a lion is chasing you?
Since you now live without a phone, learn how to woo birds and tie notes to their feet. This is your new text service, bringing a new meaning to "tweet."
Alright, enough of the satire….
There's nothing wrong with trying to live a more simplistic, primitive life. The majority of my diet consists of meats, eggs,  and vegetables, so I'm on paleo's side, really. I squatted barefoot for a little while too.

But there are a few things about this whole "paleo" thing…things that I just don't understand.
#1 I don't know what paleo is
Perhaps I've watched one too many episodes of Anthony Bourdain's No Reservations, but part of me thinks we got this paleo thing all wrong. There are primitive civilizations around the world livin' pretty much paleo. None of them really care about performance or looks. Sometimes they do weird things, like pierce their private parts. They believe in devils. They wear funny clothes. Or sometimes no clothes. They eat every part of the animal. Nose. Heart. Liver. Feet. Intestines. Blood. Some even drink semen. Dance to bring rain.
They aren't athletic machines. They don't care about their vertical jump. And they certainly don't berate themselves over whether or not to eat a bowl of ice cream. Should I abide by their "rules" of living when I clearly live with different motivations?
Compare that to the modernized version of paleo: Buying special products to adhere to paleo-ness (like unique cereals and milks to enjoy modern pleasures with paleo "ingredients"). I'm not quite sure eating paleo toast crunch with almond milk instead of cinnamon toast crunch with cow's milk is all that "paleo," regardless of the ingredients.
Perhaps you're better off grabbing an animal heart, pigs blood, and some berries from a tree if you wanna be truly paleo. Truth is, I don't know. You probably don't either…and that's kinda the point.
#2 Paleo food isn't a cure for health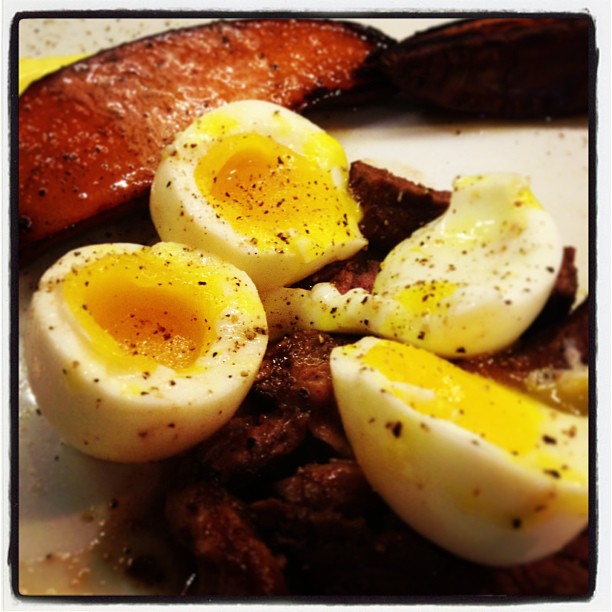 Paleo, from a dietary standpoint, is better for health. Eating natural foods are (or should be) the foundation of any reputable diet. But what you eat is only one equation in the "health" spectrum.
Don't get me wrong, I think the more "natural" we live, the better. But I'm pretty confident in saying that I'm going to die from something other than the breakdown of my body via "non-uber-strict-paleo" habits.
The other day I heard old fillings for cavities are made from mercury, which can cause health problems as the mercury "leaks" into the blood. Before that I heard plastic shower liners contain toxic chemicals. Before that I heard Tupperware's BPA issues were a surefire way to cancer. Before that I heard…
Now, here's the deal.
I have metal cavity fillings. (Blast my sweet tooth as a child!)
I grew up taking showers with plastic-lined  curtains.
I used a lot of Tupperware (grr…Mom, you and your Tupperware parties) as a child.
And I'm sure there are more things that I've been exposed to  – things that vegetable consumption won't be able to cure. So I'm not quite sure "going 100% paleo" is going to do all that much considering 80% of modern life is grounded in toxicity.
Seeking health answers in food also neglects the silent killer of our industrialize world: stress.
"Most of us (in the Western World) will have the luxury of dying of a stress-related disease."

- Robert Zapolsky
Maybe "paleo" was better because they didn't have computers, constant distractions, stressful commutes, stressful jobs, and a life they absolutely hated — not because they plucked broccoli from the ground, ate crickets, and pooped from a deep squat position.
This is, of course, is part of our culturally ingrained idea that humans are clock-like creatures that can be broken down into individual bits and completely understood. Reductionism at its finest.
#3 Paleo isn't performance
I'm going to share a little passage my Master Roshi (my mentor) sent me after we discussed the paleo diet a bit:
Well in terms of eating, primitive cave-type peoples didn't train to get super ripped and train to do 720 doubles and lift 500 + lbs on a barbell haha.
Don't lose sight of the sporting and athletic demands we place on our body that true "paleo" folks didn't. Eating to survive is one thing. Eating to sustain tricking or strength training is totally different.
So…what's the solution?
Now, this isn't to say you should ditch any hope of health, eat Twinkies, and party like it's 1999. We know that eating "natural" foods tends to be better for short-term health and bodily function. I'm not a doctor, but being able to poop regularly without undue strain is enough evidence for me that I should be eating a lot of fruits and vegetables. And it's not like it's not better in the long term either, but pollutants do run amok.
So there's two solutions to reap paleo-type benefits while living in an industrialized 21st century:
First, live simply.
Second, don't neglect your unique performance needs.
1. Focus on simplicity, not paleo
Instead of thinking paleo or no paleo, focus on simplifying.
Wondering what to eat?
Simplify.
Chances are, the less there is (ingredients-wise), the better it is. The less hormones and junk the animal you're eating is given, the better. The less hands it passes to get to you, the better. The shorter the shelf-life, the better.
Wondering how to spend your free time?
Simplify.
Go out in the sun, garden, take long walks, breathe like it actually gives you life. Do one of these two Dan John specials:
Take a wine walk with someone you care about. Pack up a bottle of wine, find some woods, and settle into a nice area. Drink.
Have a meat feast with people you care about. Meet in a central location with a grill, and have everyone bring a different kind of meat. Cook. Enjoy. Training at this place is optional, but advised. Throw a trick or two as well. (stonehenge, amirite?)
Wondering when to eat?
Simplify.
Eat things that don't take much preparation (fruits, veggies) most times. Save hardcore food prep to once daily. And remember to always taste what you eat. Appreciate what it took to put the food there. Feel the flavors frolic among your tastebuds.
Wondering how to live better?
Simplify.
Eliminate stress and distractions. This probably means turning off alerts on your phone, and learning how to intentionally forget to carry it on you most times.
2. Cater to your performance needs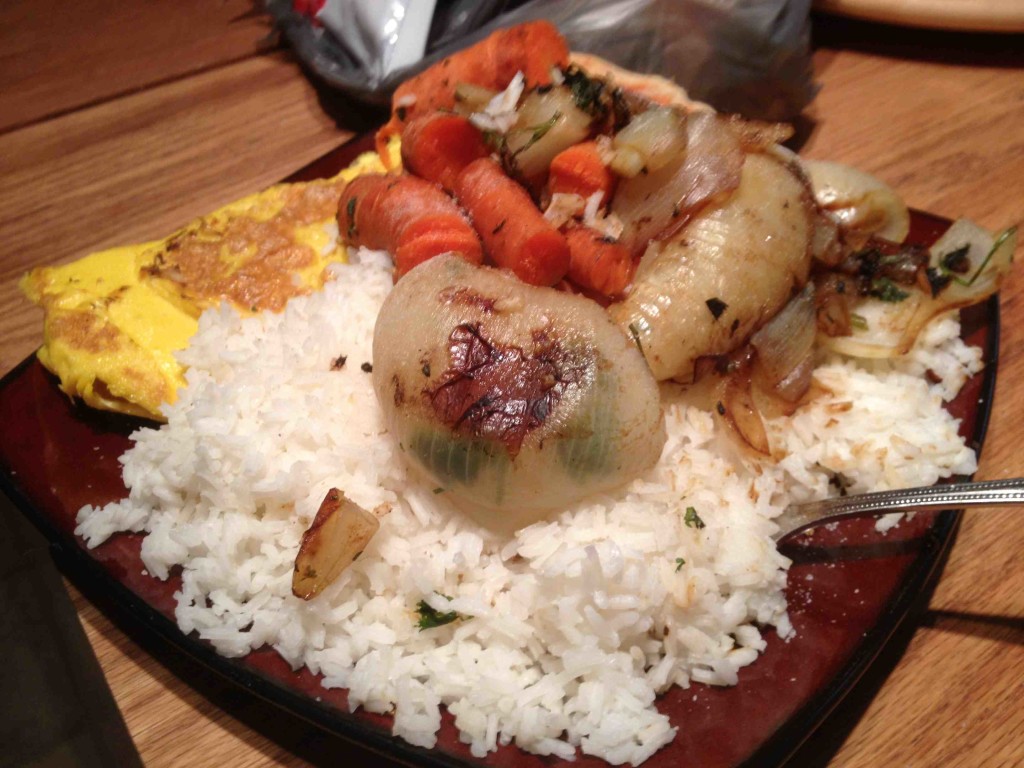 The thing about performance is that everyone has different needs based on how they train and where they sit. From my experience, people build muscle a bit better with the inclusion of starchy carbs. Yet I also feel people lose fat better when limiting starchy carbs — one of the reasons I tell people to lean down first. Focused muscle building then begins directly after.
I read something interesting from Lift Hard about carbohydrate intake and Chinese athletes.
Gymnasts: less carb intake.
Weightlifters: more carb intake.
I'll let you connect the dots, just don't forget that things differ depending on whether or not you're at your solid base.
Using the paleo heuristic…but that's it
My thoughts on paleo can be summarized as: I don't know that's truly paleo, I don't think going truly paleo is the answer to all of our health woes (in fact, I think it limits our view of health), and I don't think going truly paleo is ideal for those that do glycogen-depleting strength training (and are already at their solid base).
I feel that we make amends every day under the realization that we aren't paleo. We use cell phones. We take showers. We use soap. Deodorant. Toothpaste. Air conditioning. Television.
When it comes to nutrition, I can't escape the fact that the type of training I do isn't really in the name of health. Giving myself what I need to sustain these habits is just a reality I've accepted. And, for the past few months, eating boatloads of white rice has yet to steer me wrong.
#####
Photo Credit: bryanwright5@gmail.com, damien_farrell, elusive_fish, Lord Jim, dollen