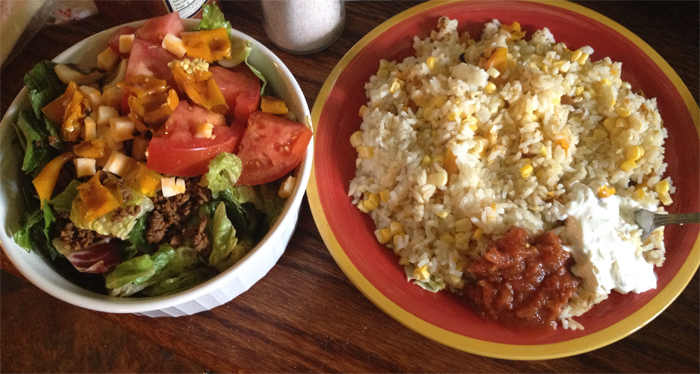 "I started intermittent fasting, and I was just wondering when I should start expecting to lose fat."
"Uhh, that may never happen."
"Wait, what? Why?"
"Because intermittent fasting is a vehicle, not a direction."
And this little quip is precisely why it's time for me to throw my intermittent fasting cards on the table. I'm no white lab coat scientist expert guy, but I've been swimming in the intermittent fasting pool since February 2011 when I broke my foot and couldn't cook.
I've been fiddling with fasting ever since that fateful day.
Fiddle is a good word, I think. It's been a metamorphosis. And it's been over one year since I started eating only one meal per day. Yes, you read that right. One meal. Just a big dinner. If I'm feeling dangerous, I'll have a few raw carrots as a snack during the day.
I can't remember why I migrated to eating just one meal per day, especially after my initial experiments with the one meal method were, ehrm, "damaging," to say the least. But that's part of the reason why I'm here.
I'm here to write from a more objective standpoint—to not only give you the diamonds of fasting, but also the dirt.
Because there is dirt.
For the most part though, intermittent fasting has treated me well. I don't quite know how, either.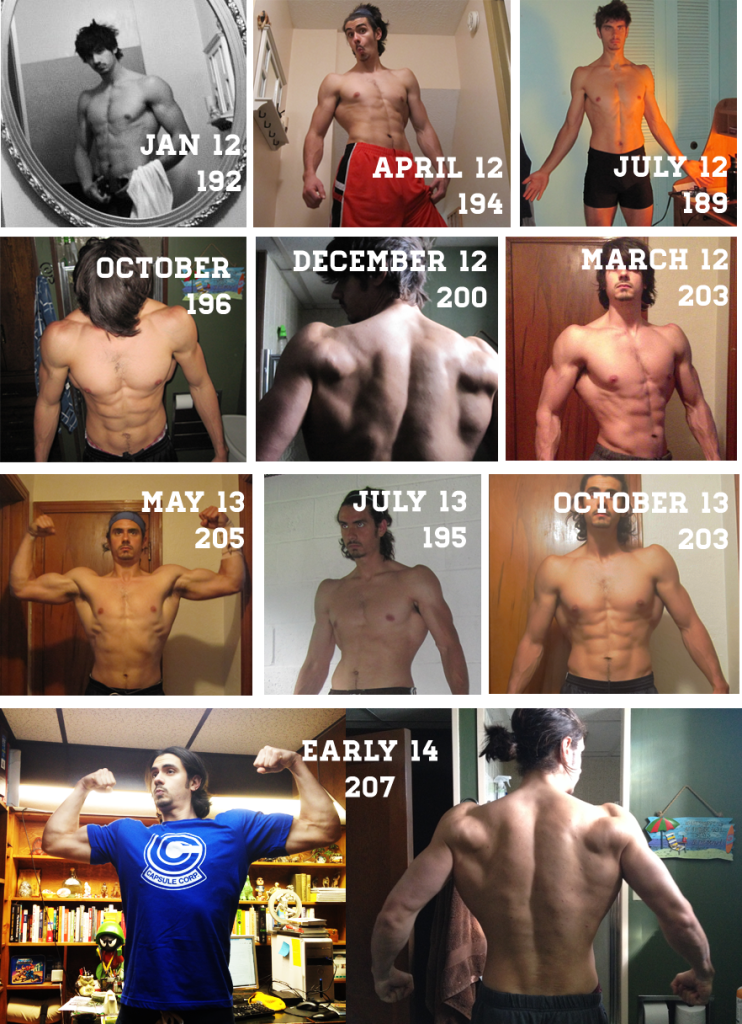 I've been able to gain muscle without getting fat, and I have slight reassurance knowing that I've somehow fallen into the same pattern of eating as Serge Nubret, who once said, "I eat so much in one meal that I don't need to eat 6/8 times a day, I leave that to those who don't have a big appetite."
Serge was known for eating only one big dinner, and training in the early morning on an empty stomach.
More people, it seems, are getting sucked into a vortex of seeing fasting as the only way rather than just another way. And a way that isn't for everyone. I also see it opening up more complexities and conundrums than it should.
So, to front: No, I don't drink BCAAs. No, I don't think you need to eat post-workout, even if you train in the early AM; you can wait until dinner. No, I'm not afraid of my muscles withering away. No, I don't put cream or sugar in my coffee. And, yes, I purposely lose weight and muscle during the summer months — this has less to do with intermittent fasting and more to do with chaos and my own nutritional philosophy.
Now that intermittent fasting has grown in popularity, I figure it's time for me to share most of what I've experienced and learned — what I think I know, I suppose you could say. What exactly intermittent fasting is, but also especially what intermittent fasting isn't.
What is intermittent fasting?
The name kind of gives it away, so let's look at each word individually. (Definitions compliments of Google.)
Intermittent: occurring at irregular intervals; not continuous or steady.
Fast: abstain from all or some kinds of food or drink, especially as a religious observance.
So intermittent fasting is the sporadic avoidance of food or drink. Pending your background, it sounds scary. But breathe easy: intermittent fasting is built into our biology via sleep. Every night you close your eyes, you begin your "intermittent fast." For 6-8 hours you don't eat or drink anything. And that's why it's called breakfast; you're breaking the fast.
Things get complicated after that though, because…
What if you bite your nail and ingest the grime under your fingertips? Are you still fasted?
How long do you have to fast before it becomes…fasting? Are you fasting one hour after a meal?
What is fasting?
First, I hope you didn't take the nail grime bit seriously. Second, fasting is all about avoiding, but there are different levels of fasting.
Complete fast – no food or drink
Food fast – no food, but non-calorie beverages
Underfeed – minimal food intake
I made those names up, so don't take them as law. Technically, the underfeed isn't much of a fast, but Ori Hofmekler (the author of a few fasting books, and arguably the grandfather of this whole intermittent fasting gig) recommends said "underfeed" in most of his books, yet it always gets tagged as "intermittent fasting."
Beats me.
Suffice to say, fasting is about avoiding food and beverage to a certain strictness. For some, it's just food. Others, it's food and drink. Others, it's having only minimal food. Others, non-calorie foods or beverages.
It's thick soup that always demands qualifications. Saying you intermittent fast is like saying you play a sport. You talking about darts or ultimate frisbee?
What is intermittent?
In most situations, you hit the "intermittent" bit when you fast long enough to extend beyond the point of complete digestion of your previous meal. You aren't "fasting" two minutes after you finish your deep dish chocolate chip cookie sundae.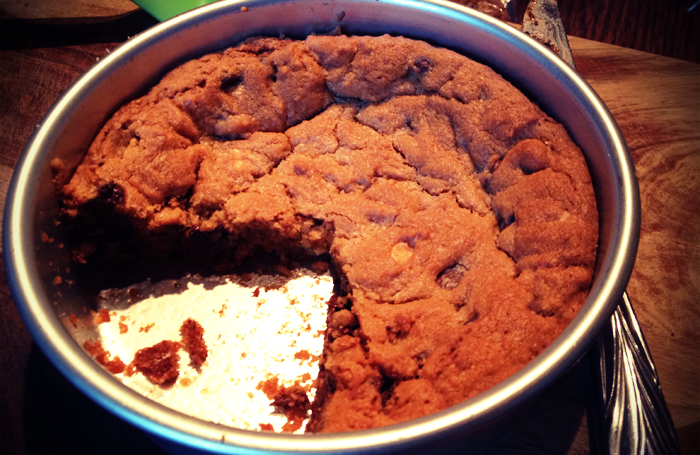 Pending the size of your last meal, the exact beginning of being non-digested is subject to some chaos. Most fasting periods purposely overshoot the time barrier for digestion because the purpose of the fast is to embrace and benefit from the fast, not dread the fast.
If the generally accepted time to digest a meal is 8-10 hours (and I think it is), then you'd probably want to give yourself a few hours of leeway after that window. And that's exactly what most do.
Beyond that, the "intermittent" part is up to you. Some fast for 12 hours. Others 16. Others 20. And beyond the specific hours, you have frequency. During Ramadan, intermittent fasting goes down daily. From sunup to sundown: no food or drink. For body composition purposes, some strategies aren't as frequent (once, twice per week).
Again, you talking about darts or ultimate frisbee?
What intermittent fasting isn't
A lot of readers have an idea of what they think intermittent fasting is, so I think it's best to first talk about what intermittent fasting isn't.
Intermittent fasting is not a direction, it's a vehicle. It can take you anywhere you want to go. By it's lonesome, it doesn't decide where you'll end up.You can use intermittent fasting to lose fat, gain muscle, and it's even been used to do both at the same time. It doesn't guarantee fat loss.
Intermittent fasting is not instinctive or paleo. Some people that start fasting embrace the idea of it being more natural feeling. While that can be somewhat true, learning how to cope with hunger at times is beneficial, the idea of letting a certain hour determine whether or not you're allowed to eat anything is anything but natural. And it's certainly not instinctive. I made fun of this in 9 Things You Should Know Before Intermittent Fasting.
Intermittent fasting is not a metabolism booster. Not long ago, everyone ate smaller and more frequent meals because it was said to boost metabolism. It wasn't exactly true. Similarly, fasting isn't going to suddenly help you melt the fat away or skyrocket your metabolism.
Intermittent fasting is not the only way to make gains. It's just one way. It's terribly useful for some, and not so useful for others.
What intermittent fasting is
Intermittent fasting is a feeding framework based around purposeful and sporadic elimination. That's all. People have taken this framework and put it to use different ways.
In the religious space, intermittent fasting has been around for a long time. It's just now making it's way into the fitness world, where it's application serves an entirely different purpose. If only we would have paid attention to Goku's feeding patterns earlier!
Not many Muslims, I would think, expect their Ramadan adventures to get them ripped, jacked, and strong. Yet here we are, looking in on intermittent fasting, with that expectation.
Can it be the vehicle for you? Can you use intermittent fasting for Goku results?
Maybe.
Some have. Others haven't. Some are in love. Some, hate.
Before we talk about any specific intermittent fasting plans, we have to talk why. Why has intermittent fasting, nothing more than a framework  based around purposeful and sporadic elimination, brought sight to many that were blind?
The summary
I've been fasting for a few years now, and I've been able to manipulate and use intermittent fasting strategies for both athletic and aesthetic ends. It's about time for me to seep these giblets into the world.
Intermittent fasting is about sporadic and purposeful elimination of food or drink for a certain period of time. Reasons for its use run aplenty, which is why qualifying more than "intermittent fasting" is important. You aren't just intermittent fasting. You're intermittent fasting a certain way for a certain end.
Intermittent fasting is not a direction, but rather a vehicle. It takes you places, but it doesn't have an overt ending in mind. You can use it to gain muscle, lose fat, and do everything in between.
Because, Goku.