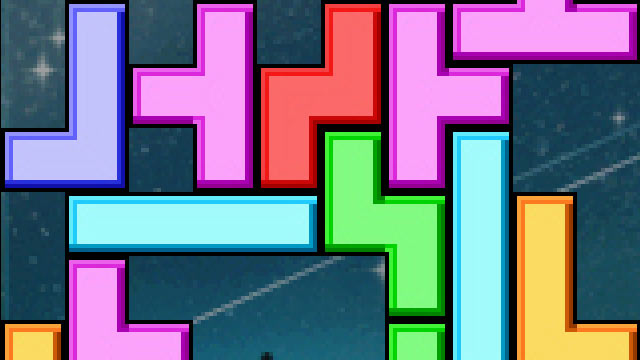 You plug in your old Nintendo one day to play some Zelda. Shuffling through the cartridges, you see Tetris and decide to play a quick game. Levels 1-50 are easy. Then comes the 70's and 80's, which heighten your senses. And unless you're a phenom, the triple digits require intense focus.
Each block is calculated into an open area in advanced. All goes well until the block in queue doesn't quite fit perfectly anywhere.
Hell breaks loose.
The blocks come too fast. You can't recover. They're no longer perfectly placed in open sockets; they're placed wherever they can to prolong the match. And before you have a chance to fix things, game over.
With the amount of information avenues out there today, it's easy to get paralyzed. It comes so fast, it's hard to organize. But don't feel bad. This isn't your fault.
It's mine.
(And it's a lot of other bloggers faults, too.)
MISTAKES OF EXPERTS
Your success is in my best interest. I blog and write to give direction to those in need. So the goal is to provide the set of eyes scanning this page with something to take home.
Top "X" lists are one of the worst ways to do this.
WHY LISTS ARE NO GOOD
Draeger's Market is an upscale shopping center that sells everything from cheesecake to flowers to wine to cooking classes. Let's just say you have to live a comfortable life to shop there, and shelling out a few extra bucks isn't a bank breaker.
Two consecutive Saturday's, a booth was set up that handed out free samples of jam. One Saturday, six jams were available. The other, twenty-four.
When the twenty-four jams were on display, the booth drew a bigger crowd by 20%. More selection is appealing, of course. But the Saturday six jams were available, 600% more sales were made. Maybe less is more?
WHY LISTS EXIST
Top "X" posts are rampant for three reasons. First, they're easy to write. Second, they get the most hits. Third, they're easy to digest.
But big lists make it less likely for a reader to take action. And isn't that what it's all about?
Imagine reading two posts about the best muscle building exercises. Say the first one was: Top 50 Exercises to Build Muscle. Certainly appealing. Hell, I'd click the link. But after reading it, I'd forget the content in a matter of minutes. You would too.
Compare that to a "Top 3 Exercises to Build Muscle" post that went into great detail on the three exercises and really boulstered their effectiveness. You would be more likely to incorporate one—if not all—of the exercises.
It's just like Tetris. Too much too soon makes it difficult to compartmentalize and fathom, so it gets lost. Game over.
RAPID INFORMATION
We live in a fantastic world. Information is instantly accessible. Questions rarely go unanswered. But there's a problem: we don't know what to do with all of the information. We know how to store it. But we just don't know the next step. This is one of the reasons I err on more of the lifestyle design aspects of fitness and athletics—which ties into my concept of athletic physical culture and athletic lifestyle design.
Based upon the answers to the questions asked after last week's blog post, most people don't suffer from a lack of knowledge. They suffer from a lack of implementation and self-doubt.
This isn't surprising to me. And here's why: I haven't "truly" read a fitness or athletics book since 2009. Yet since 2009, I've made my best training progress. (And that includes a six month period of not training because of a broken foot.)
When I launched the Skinny-Fat Ectomorph series, my first article wasn't about training or nutrition. It was about lifestyle.
With a lot of my clients, my job isn't training or coaching. It's talking them through tough times and giving them faith that they're on the right path. That's why I call it a mentorship. Honestly, I get paid for what I exclude from a program more so than what I include.
PSYCHOLOGY AND LEARNING
I want everyone to reach their athletic and fitness pinnacle, which is why I don't often make list posts. It's wasted information. But I don't anticipate a wave of change anytime soon, so here are some tips for assimilating information online in a way best suited to your long term progress.
First, disregard high numbered list posts. You can read them, sure. But you aren't likely to remember or take anything away. If you're hunkering for ice cream and the store only sells two flavors, your decision is much easier when compared to a selection of fifty flavors.
Second, have a why. Everything in your program — including the program itself — should have a purpose. And everything should relate back to it.
Third, create a "for later" folder. If you come across compelling information that might distract you from your current program, put it in the "for later" folder and read it when you're grounded and less likely to waiver in your programming conviction.
REAL WORLD EXAMPLE
I want to get my shape on, so I create a program with the basics — some lifting, some aerobic work, and some hiking on the weekends. One day, I happen to be browsing the internet for weight loss tips. Conveniently, I stumble upon Shape and their Top 50 Fun Ways to Lose Weight This Spring.
I get about ten slides in before I realize I'm clicking arrows with minimal mental egagement, but I keep going anyway. After I finish the vibrant slide show, I can't even recall five of the top fifty. Wonderful. But the good news is that it didn't motivate me to program hop or lose focus.
The next website I come across, however, is from this dude named Anthony Mychal. He has those post entitled The Infamous Clean Bulk – How to Gain Muscle Without Looking Like A Poster Boy for Krispy Kreme. But if I read it, it might make me question my foundation. I'll put it in my "for later" folder and wait a few weeks to read it. That way, if I'm already seeing some progress I'll be less likely to make impulsive changes.
I LOVE ME SOME QUESTION
So what do you think? Do you suffer from under-knowledge or under-application? Do you feel like you're on the 150th level of Tetris? What's the highest level of Tetris you ever made it to? What's your favorite ice cream flavor? What do you struggle with when it comes to the implementation and mentality aspect of training? As usual, I'd love to hear from you.
Oh, one more thing — what phrase do you like better in regards to something that encompasses this website: athletic physical culture or athletic lifestyle design?
PS – I know you're upset that this wasn't a Top 10 Post. You were looking for an easy read, weren't you?