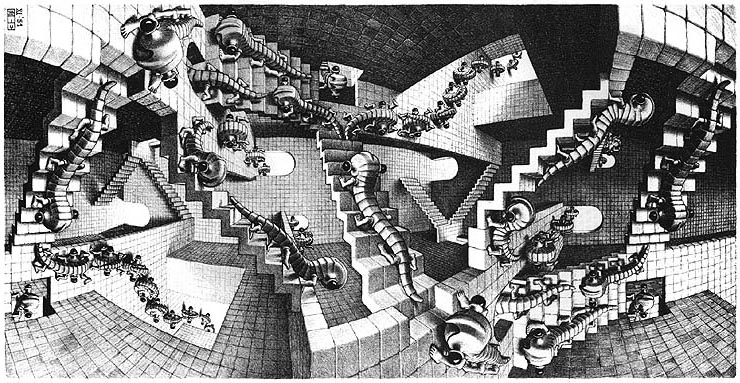 Below is an email conversation I had with someone. There are a lot of answers to questions I often get asked. It was too good for me not to post it. He's in italics. I'm in bold. Concluding thoughts follow, which essentially amount to the three step process I used to beat skinny-fat syndrome and eventually build muscle without getting fat.
The skinny-fat conversation
I'll give you some background info. I've always been a skinny guy, and back in May I was in my peek health (26 years old, 6'3, 165 lbs, 8% BF). I wasn't the most muscular guy, but I was really happy with my body, working out daily, and my metabolism (could eat anything and not gain a pound).
Well, in June I hurt my shoulder, and I stopped lifting weights, July I moved across country for work, and July hurt my back moving furniture. With the combination of stress at work, not working out, and maybe some depression, I lost 20lbs of muscle. Being 6'3 and 140 lbs was a scary sight, so my doctor put me on a high calorie diet. I gained 20 lbs back, but all flab. My body composition now is 165 lbs, 15% BF. I am finally able to work out again, but I fear I may be skinny fat now, and that getting back to the body I had in June may be impossible.
My question to you, is it possible for a regular skinny guy to become skinny fat after losing muscle bulk then dirty bulking to regain weight? If so, what can I do to get back the body I had?
—
That's how a lot of people get skinny-fat, actually.
I use a system based on the idea that you can "reset" your body — put in a place much better for gaining muscle without turning into Jabba the Hutt.  And then slowly adding muscle from there. 
—
Is it possible to regain the muscle and trim the fat? I think the stress of worrying my body will not go back to where it was, and that I will be having chest flab (one of my students jokingly used the term bitch tits), when I never had that 6 months ago.  I just want my old body back, and I feel it should be doable since I had it 5 months ago, but I'm so stressed out about this shit.
—
Simultaneously? Not unless you are absolutely 100% sure that you understand your body. And this generally doesn't happen until after you do the work and fiddle and all that jazz. So my immediate answer: no, I don't think most people that are still scavenging through their own journey have what it takes (knowledge and ability) to both gain muscle and lose fat simultaneously.
As sucky as it sounds, the rich get richer here because the rich tend to know their body enough to do things that beginners (or those lost in some way) are still learning. 
But beginners can gain muscle without getting fat. It's an unconscious thing that happens that you should use to your advantage, and that's why I often recommend leaning down first. That's hitting the Reset button on the Nintendo. From there, the game really starts.
Unfortunately, like in your situation, there are no save points. When you die, you have to start over. The body is a cruel video game developer, I know. Getting back to where you were is all about the time, the effort, and the work. If you were there, you can get there again. Just the work.
Good news is that if you do things the right way, you'll be much better at the game. Even though you start from the beginning, you'll have a much easier time making it to the final boss. 
—
Where do I start? I'm scared to "lean down " because I have so little muscle mass left. I'm scared if I try to '"cut" I'll just get fatter (percentage wise). Where do I start?
—
You can't beat the boss if you aren't equipped to beat the boss. Most skinny-fat people that try bulking aren't equipped for the task. Their body isn't working the right way to put on muscle. You have to start encouraging that process. This starts with strength training and eating better with a focus on — in my opinion — leaning down. (Especially because beginners will often build a little bit of muscle as this happens.)
You can't have everything. At least, not now. 
You might end up leaner than you want to be for a small window of time, but from all my experience, it's best to focus on the fat loss while also setting the strength foundation for the future.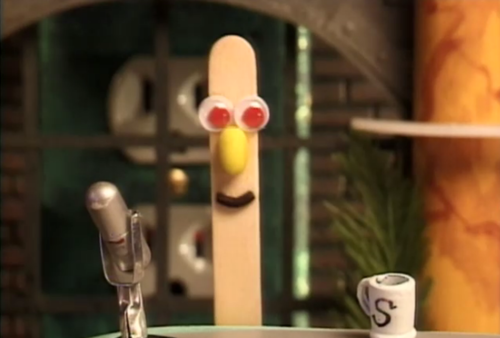 The answer isn't 100% cardio blitz into a skinned rabbit either. It's re-configuring nutrition and getting under barbell. This will safeguard you from turning into stick stickly.
I'm scared to "lean down " – where do I start?
To touch on something the emailer said a bit more . . . I wrote about leaning down before.
People that struggle with body fat don't often "bulk" well. People smarter than me often say that body fat is inversely proportional to something called partitioning. In other words:
If you're fat, more of what you eat becomes fat.
If you're lean, more of what you eat has the potential to become muscle (provided you have everything in order).
All the more reason to get lean from the start. And this brings me to an idea that needs vanquished.
Cutting and being a skinned rabbit
Leaning down doesn't necessarily mean turning into a skinned rabbit. Does it mean being skinnier than you might ultimately want to be? Probably. But I think the idea of being able to become all that you want to be immediately is a mindset that needs to die.
If you're asking whether or not you can gain muscle and lose fat simultaneously, the answer is no. At least, not consciously. Not because it's not possible, but because if you're asking the question you aren't ready.
Instead of seeing intermediate steps as negatives, they should be positives. You're advancing closer to your ultimate goal. You aren't where you want to be, but you're closer. I realize this is hard to envision, and this envisioning is often why people get lost. There's too much focus on the end game, not enough focus on the check points.
And that's why I break down the Journey into three steps — each an end in itself.
These three steps are the goal posts — the check points. It's not a direct route to the final boss, but it's the best route I know of right now.
And you'll know it too.
On Friday.