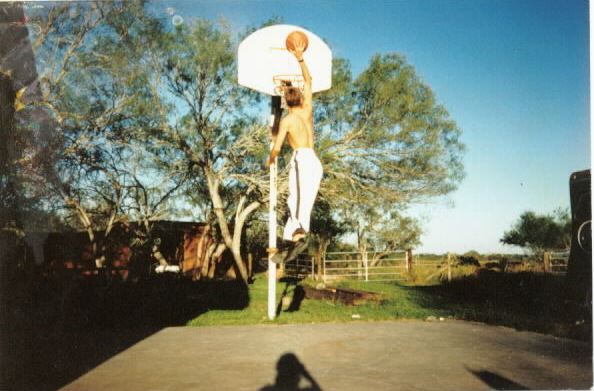 Back when I was a padawan learner (I'm still a padawan learner, really…) I always seemed to seek refuge to Higher-Faster-Sports. It might not be flashy, and it may not seem like it's all that "much," but it's been an archive of well written and informative training articles for a long time.
It was just the "perfect" place for me. A smattering of performance articles. A proportionate amount of physique articles.
Performance.
Physique.
…Blending the two?
Sounds a lot like the archive of this place you're at now.
Needless to say, Kelly and Higher-Faster-Sports was important to me. And I always favored it over most other sites because Kelly made things seem so simple. Get your hands dirty with hardcore sports science is you'll see it's anything but "simple." Try to read Supertraining without daydreaming about how good of a game A Link to The Past was. (Best in the series. Recognize.)
When I started writing, my enjoyment for Kelly's work naturally influenced me. Merging athletics, aesthetics, and keeping things simple is — without a doubt — my "overtone."
And so I'm hugely proud and ultimately humbled to say that I was able to snag an interview with Kelly. Check it out below.
What we talk about:
Training in general
How he makes things simple yet still effective
The role of Olympic weightlifting in sports performance
The role of the squat in sports performance
His new book, The Vertical Jump Bible 2.0
When Kelly dropped the first version of The Vertical Jump Bible, part of the world exploded. (Don't quote me on this.) His revised second edition recently dropped and I can't recommend it enough. Now, I owe Kelly a lot for everything he's subliminally taught me. But I'm recommending the VJB2.0 out of sheer honesty and your future success.
His first Vertical Jump Bible went into the science and explained his philosophy. It kinda told the story of why he was recommending everything — it wasn't just a stagnant training routine that you'd probably ignore five minutes after reading it.
Not only is the new edition an update on the evolution of his philosophy, but it also includes nutrition guides and some mobility assessment work. Talk about winning.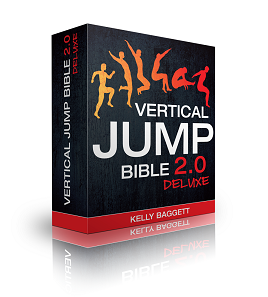 You can grab the Vertical Jump Bible 2.0 for $67. This isn't an affiliate link. I'm not making any money from this. It's just a genuine recommendation. One that Kelly deserves it. And because I fully believe in his stuff, I'm going to hook anyone up that buys the VJB2.0 from now until the end of this week.
So here's the deal: Buy the Vertical Jump Bible 2.0, forward me your receipt, and then I'll send you a copy of An Athlete's Guide to Chronic Knee Pain. No questions asked. But it has to be dated November 21 – November 24 / 2012.
If it's not something you're interested in, that's cool too. And that's why Kelly and I nerd out for free for about an hour in the interview above. (Well, I should say Kelly spouted gold. I just went along for the ride.)
It's not everyday you get to see Kelly Baggett in the flesh, so do your friends some justice and share this piece around town. Who wouldn't want performance and physique principles to postulate?