These days, everyone is all about intermittent fasting. The talk centralizes around the physiological and psychological benefits of skipping meals, like not having to carry around twelve Tupperware containers filled with six meals to last an eight hour shift. And how it increases insulin sensitivity, which, when combined with matterful training, creates an ideal environment for partitioning. (Read: more muscle gained, less fat gained.)
Yes, fasting — of all sorts of durations — is something I'm just about two years of experimentation into. And while I've seen incredible physical gains, there are some "things" fasting does that few people talk about. Some of these "things" are good. Others, bad.
You live and learn, as they say. But I just wish someone would have told me the following 9 things before embracing an intermittent fasting lifestyle.
1. Your conception of a big meal will be shattered.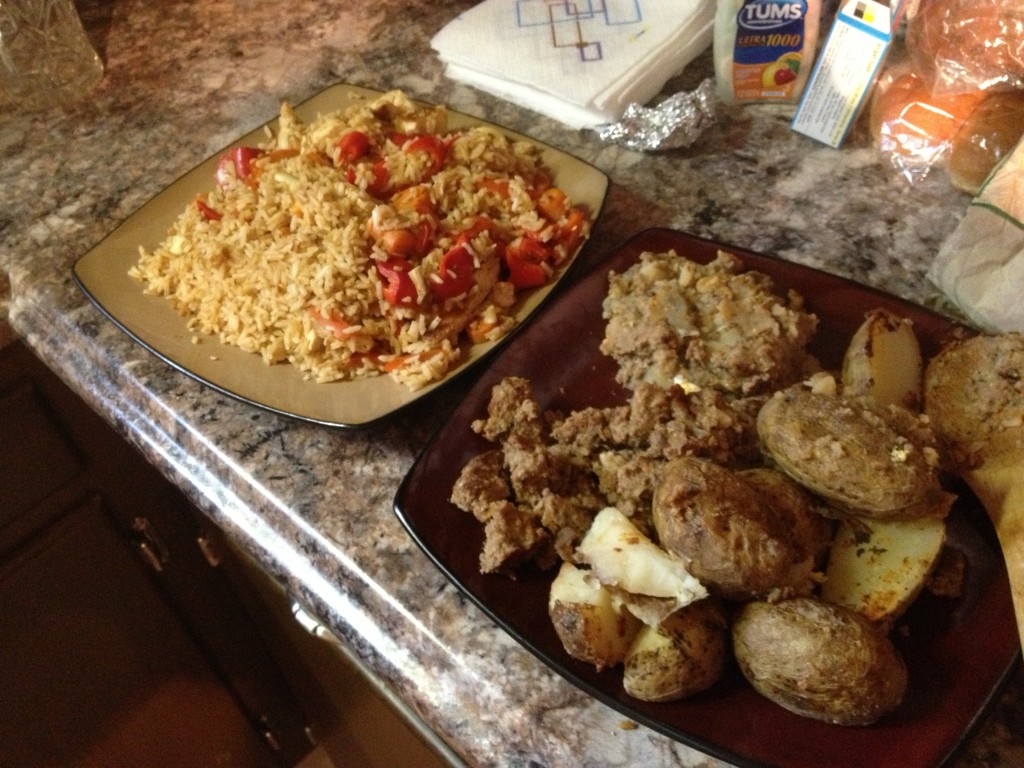 People think intermittent fasting means you can eat anything in infinite quantities.
Not so much.
Overall caloric intake stays the same, but since there's usually a reduced meal frequency, the size of meals increase to accommodate  Most former fasters are those that used to eat six, eight small meals daily. When they turn to intermittent fasting, it's more like two, three meals daily.
For those that eat a lot of food, these two – three meals must be hearty.
Nate Green recently released a pretty cool experiment he did with his Precision Nutrition team and Martin Rooney. Check out the website: Bigger Smaller Bigger. On the first day of the "bigger" phase, Nate complained about having to eat four pieces of toast and porridge for breakfast.
Four pieces of toast?
After two years of intermittent fasting, eating four pieces of toast feels like eating one Ritz cracker.
Here's what I ate for dinner the other night: chicken, meatloaf, rice, potatoes, vegetables. Yes, that's a "big" meal. But if you're a faster that's relatively lean and looking to add muscle, you're going to be cramming some food into your mouth.
2. Coffee will become meal, food group, and savior.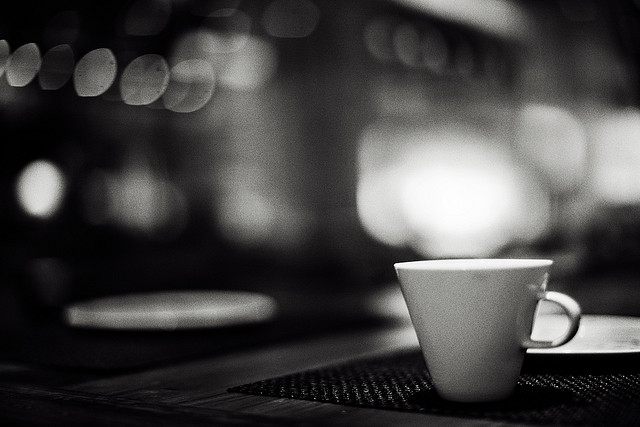 "Wait, what do you mean you don't drink coffee? All big time intermittent fasting dudes drink it. It's like a rite of passage."
That's what I told John Romaniello after he told me he didn't really drink coffee.
Years ago, I downed coffee before doing fasted morning aerobic work. Every sip forced a gag reflex. Today, I can't live without the stuff. Addiction is an understatement. And it feels oh so good.
A comical, yet fairly accurate, look at intermittent fasting is such: skip breakfast, drink coffee instead, have your first meal at lunch. In addition to coffee having some physiological effects on mobilizing fat in a fasted state, it also fights hunger — something most people used to eating a big breakfast need.
Over time, it becomes less of a drink and more of a meal. And then you suddenly become one of those idiots standing in line at Starbucks salivating over the stuff, even though a few months prior you couldn't understand why anyone with a semblance of sanity would buy Starbucks.
3. Spiritual entities won't steal your soul if you break the feeding and fasting window by a few minutes.

4. You may get a weird motivation to push your fasting limits.
5. You will hate people that complain about hunger.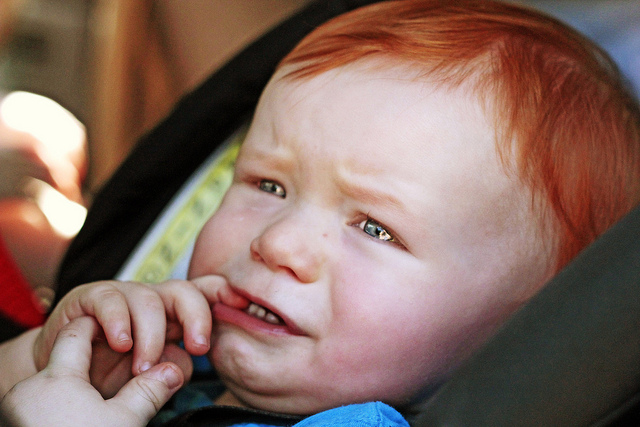 I used to be one of them: people that whine and cry without breakfast.
"I'm so hungry, blah blah blah."
Well, those people get annoying. Not because they need breakfast or anything, but because they can't live without hunger for more than five minutes without erupting into emotional depression.
Shows you how lucky some of us are, living most of our lives fed plentifully.
I'm glad I'm not one of those whiners anymore. There's something serene about being OK with a little rumble in the stomach.
6. It can mentally mess you up.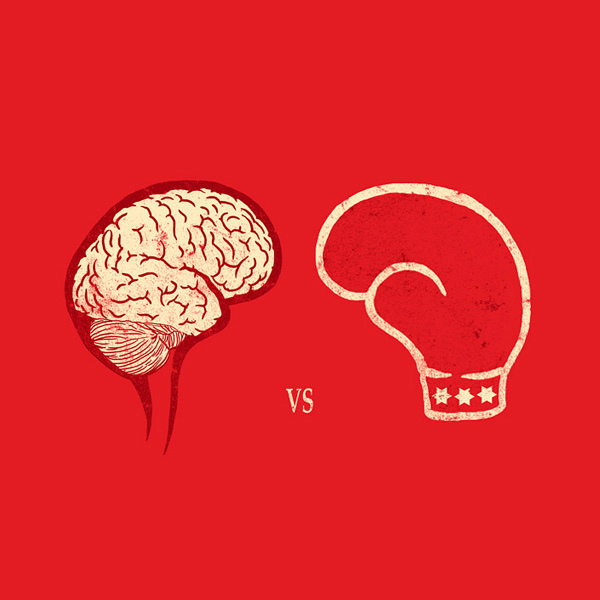 Right now, I eat two meals per day. I want to eat three, but I can't. I blame it on the Warrior Diet.
Created by Ori Hofmekler, the Warrior Diet, in its simplest use, is eating one gigantic meal at night. I tried this for two weeks. That's all. Just two weeks. My life has never been the same. Everyday becomes Thanksgiving. You want more and more and more, and you find yourself eating even though you're stuffed to the gizzards.You get used to being either absolutely full or absolutely empty.
After stopping this one meal scheme, smaller meals don't sustain you — they just make you hungrier. The only thing you think about is when the next meal is.
(This makes "cheat meals" especially dangerous, as you often find yourself overeating to the point of vomiting. It isn't fun.)
Over time, I've broken free from this. But my current diet (you can find the old one here: The Diet to End All Diets), is still a manipulation of the Warrior Diet. Most of my calories are condensed into one bigger meal late in the day.
Surprisingly, despite the cited turmoil, I love eating this way. I learned how to cope with smaller meals (and even eat one or two of them per day, depending on the day) and not over stuff myself. It's working out nicely with my lifestyle and physique, so perhaps the glass is half full?
7. The fasting period is an ejaculation of creativity.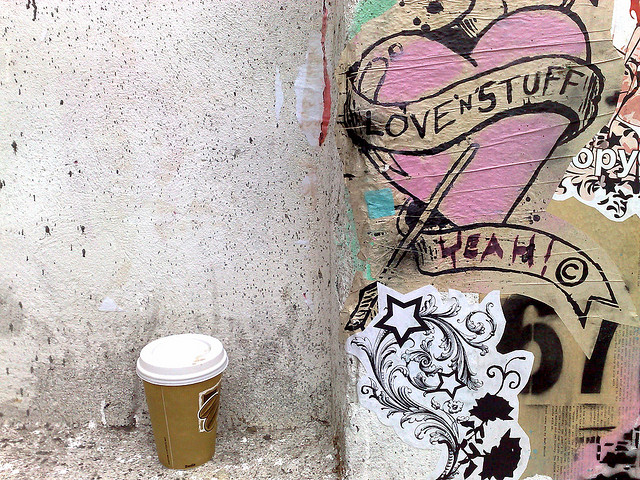 After you get over the whiny, "Wahh I'm hungry, I can't function," phase, morning fasting is awesome. You're alert. You're energetic. You're ready to get shit done. Since I depend on my brain to function at a pretty high level, this is awesome.
Part of me wonders whether or not this is just a crackpot theory though. I think this benefit gets boosted because the opposite — being stuffed — is like a coma for creativity and energy. And when you're fasting and eating bigger meals, you're going to be stuffed often. This leaves the fasting window the most productive feeling.
Regardless, I enjoy it. And it works for me and my schedule.
Combine the fast with coffee for creativity on steroids. +10 EXP.
8. Breakfast won't be the same.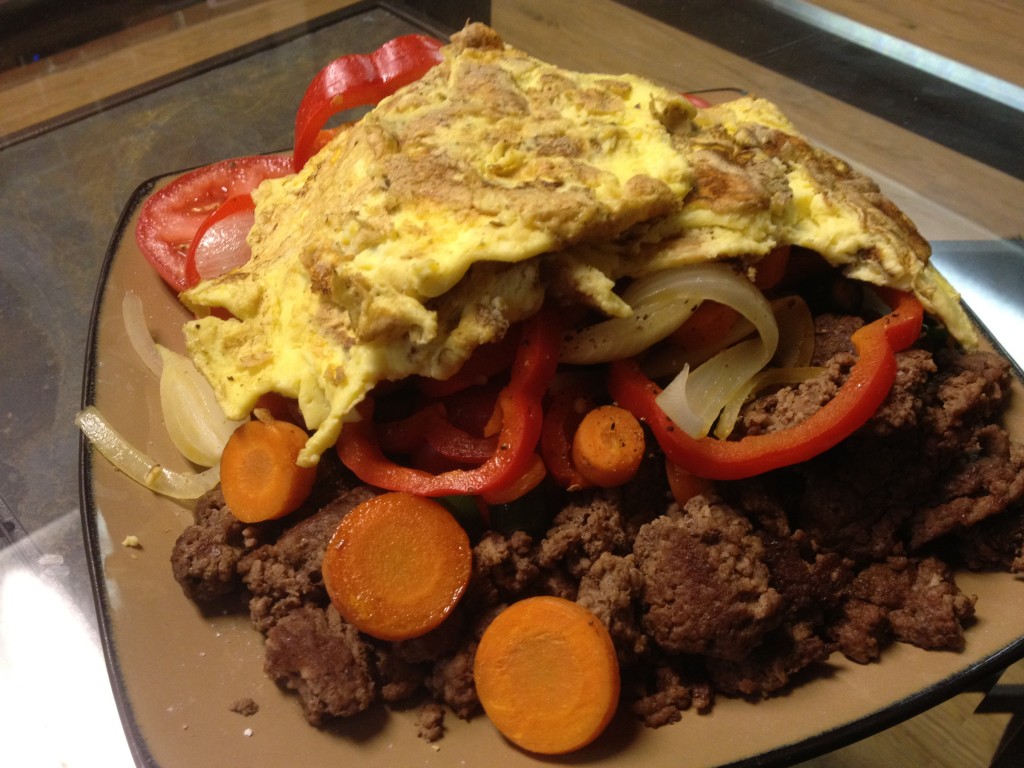 My beginnings with intermittent fasting weren't glamorous. With a broken foot, I couldn't stand upright for more than a few minutes without blood pooling to my foot and painfully expanding it inside of its cast. How was I supposed to cook? Answer: I wasn't. So, I didn't.
Prior to this, I loved breakfast. When I was an intern, driving down to sports facilities at 5:30AM, I woke up at 4:30AM just to make myself a gigantic breakfast.
But the timing of breakfast no longer appeals to me. (The food does though. I always eat breakfast for dinner.) From fasting and getting accustomed to eating bigger meals, breakfast becomes a bigger meal. And since bigger meals curtail energy and creativity, you feel like garbage from the beginning of the day onward.
Who wants that?
9. You might go Super Saiyan.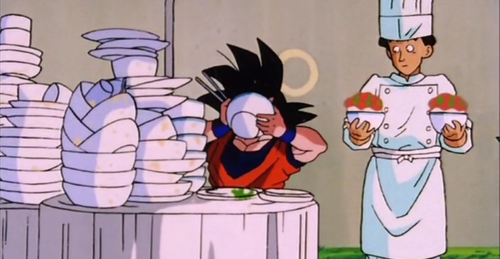 Goku ate big meals. Just sayin'…
+++++
Got anymore? What are some unexpected things that came about on your fasting journey? I'd love to hear them below, so drop some (spirit) comment bombs.
And be sure to let others know what they're getting into with fasting. Use some of the nifty buttons on the side or bottom of this post to do your crew justice.
Image credit: coffee, baby, brain fight, coffee and art