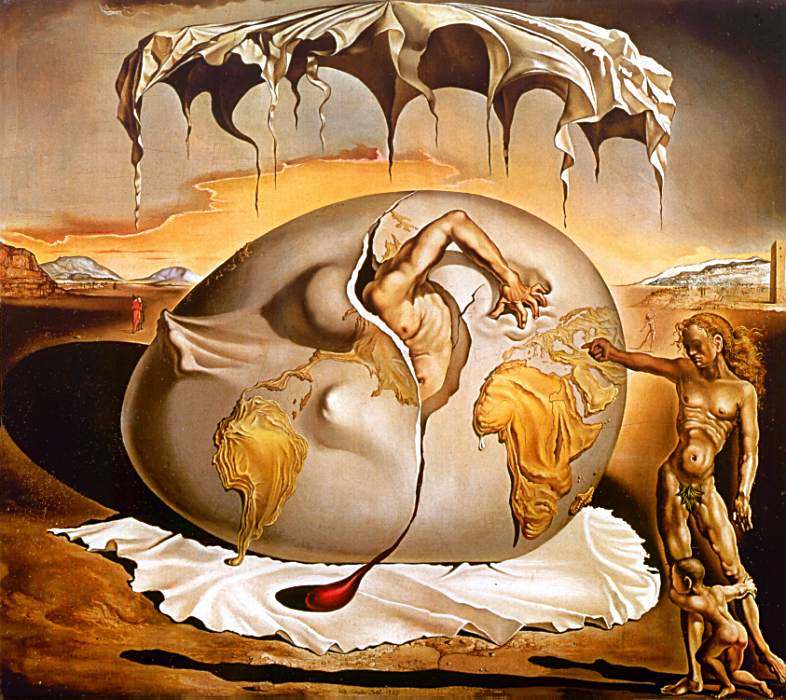 You're reading sentences.
Sentences are created with words. Words are created with letters. Letters are created with straight lines, curved lines, dots, squiggly marks, and other strange characters.
Sentences—nothing more than those strange characters arranged in a specific order—transmit ideas into your brain. Reading this now, your brain is working in a way that it wouldn't be working if you weren't reading this.
Say you took a magazine, you found an article, and you read it for fun. You just experienced a psychedelic-telepathic trip. (Thought transmission from one person to another without meeting in person. Trippy.) Each character from each letter from each word from each sentence was digested by your brain. You came away smarter after reading it; you have some new insights about the world around you.
Say you took that same article. You took a pair of scissors and cut up every sentence, every word, every letter, and every character. You threw every last piece of paper into a bucket, shook it up, and dumped it back on the table.
Logistically, not one thing is missing from the original article. It's totally complete. But does the unorganized heap of paper clippings teach you anything? Would it have the same effect as the original article?
This is the world of allostasis. This is the world of emergence. This is the world of me being just as scared, confused and curious as you. And yet, this is the world I love. Let's try to find out what it all means.
Emergence, clocks, and clouds
Why does "elarbbl" look like gibberish? Why does "barbell" means something to you? Break each word down and the same letters are there. But sometimes, as Aristotle once said, the whole is greater than the sum of its parts. And this is the world of emergence.
At this point, the obligatory clock-cloud story must be told to best understand emergence and it's opposite: reductionism. Reductionism is the idea of being able to understand something by breaking it into its simplest pieces and seeing how each works in isolation. Know the gear turns like that, know battery makes something happen with some other things, and you know how the clock works.
Sometimes, however, knowing the simplest pieces of a system tells us nothing of how it all works together. We can know the letters e-l-a-r-b-b-l but that doesn't mean we know everything the letters have to offer when arranged a different way. This is where the cloud enters as a better example because you can't clip apart a cloud — you can't predict the shape of the cloud, even though you can know what the simplest bits of the cloud are made of.
Typically, when trying to understand how the body works (especially in the "fitness" industry), we take the reductionist approach. Typically, this backfires.
Allostasis and the initial fall into the rabbit hole
You might remember back to your high school biology class and talks of homeostasis. The gist of homeostasis deals with set points and the body  trying to maintain a certain baseline level of functioning. Basically, something happens and then your body does something else to regulate itself back to "normal" functioning. What comes up must come down; that sort of thing.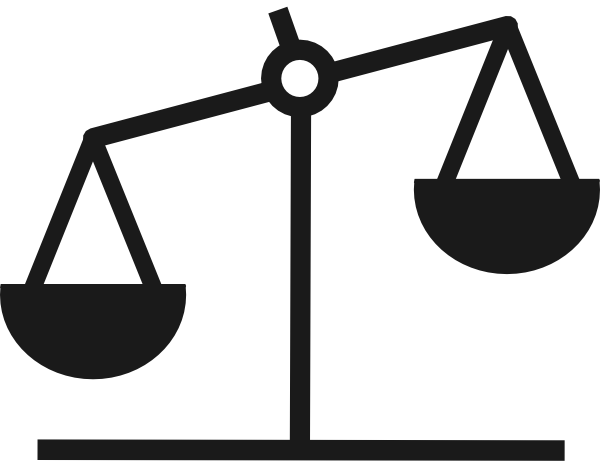 The concept of homeostasis is slowly being replaced by an equally daunting and fancy term in allostasis. The difference between homeostasis and allostasis is that allostasis recognizes that many things factor into maintaining a certain baseline.
Where the homeostatic version of temperature regulation looks a little bit like a thermostat—the house becomes a certain temperature, the air conditioning turns on, all ends well—the allostatic version takes into account more factors—the house becomes a certain temperature upon wherein you can turn the air conditioning on, or open the windows, or take a cold shower, or walk around naked.
This is an overly simplistic look at both allostasis and emergence, and undoubtedly plagiarized in some capacity by the people that I've learned from, so it's best to check the recommended reading at the end if you're  interested in more. But it's safe to say that what you need to know most about allostasis is that everything basically has a hand in everything, which—as I'm sure you're beginning to see—is troublesome.
Finding the one variable
Will one tablespoon of cream in my morning coffee ruin my intermittent fasting expeditions? Will intermittent fasting itself be my answer? Will one pill solve my problems? Five reps or six reps? Will eating a piece of fruit, and all of its insulin secreting glory, destroy me? What one exercise will help me turn the corner?
Reductionism at its finest, and mistakes we're all privy to. And mistakes smart marketers know how use against us.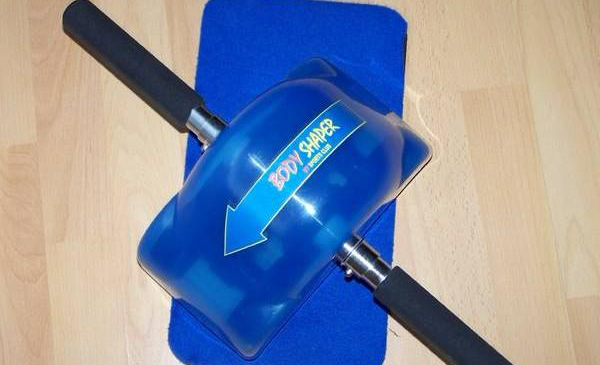 Reductionism is why I begged my parents for one of those blue ab wheels oh-so many years ago. I was gonna' get jacked, yo, with by doing nothing more than rolling on this thing. It's why you click on those beyond shady ads that promise you beyond doubt that one weird trick really does incinerate fat off of your love handles.
It's easy to fall into this trap on both ends. Retrospective thinking tends to end with reductive thinking. Honestly, I'm part of the problem. (I'm always trying to improve, and some big changes are coming.) I don't count calories now, and I'm not afraid to advertise this. But I used to count calories. Anally, to boot. And that was a stepping stone in my adventure that silently helps me immensely. It helps that I know what foods are proteins, carbs, fats, and the relative make up of just about everything I eat.
Not to mention: I eat one meal per day now, but I am only able to do this because I spent two years experimenting with intermittent fasting. In fact, not so long ago, I had some bad experiences eating one meal per day. My, how times change.
Context and my everlasting BMR hate
We almost never consider context, and context is everything. Just because we're made of the same stuff doesn't mean all of our stuff does all of the same stuff; just because these sentences are made of letters doesn't mean all letters have the same meaning.
Most communicable things are content, not context. Height, weight, body fat. Consider two guys. Both are 6′ and weigh 200 pounds. One, however, has been training for ten years and gained 40 pounds of muscle over that time. The other has never trained in his life.
Throw 6′ and 200 pounds into a BMR calculator, and it will give the same value for each guy. Sure, the more of these markers you include, the closer to the idea of allostasis (considering many variables) you're getting. But take the Dutch Hongerwinter phenomenon, for example.
The Dutch Hongerwinter phenomenon looks something like this: apparently, third trimester babies are asking a lot of questions, one of which being: how much energy and nutrients are available in the world I'm about to pop into? And so if you, as a fetus, aren't getting a lot of nutrients and energy at this time (as was the case in the Hongerwinter), you develop a slower, more conservative metabolism.
This is fetal detection of food supply is known as metabolic imprinting, and is something none of us can "predict." (And, by the way, stuff like this is why I eventually threw calorie counting by the wayside. It's much more mentally refreshing, to me, to err either high or low. The middle is murky.)
Everything has a hand in everything
Everything has a hand in everything. The more you break something down into bits, the further you get from reality.
All signs point to "burning calories" in order to lose fat. So say you engaged in a highly sympathetically arousing activity like HIIT (something that, according to Sapolsky, should encourage the body to set free its stored energy) to best mimic being chased by a bear. You break down your stored energy like a champion; you're floored; you're calories are effectively burned. Good job.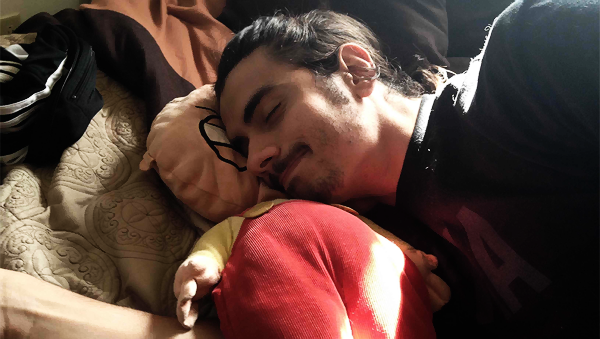 But what does the body naturally want to do after you get home, shower, and snuggle with your Stewie cuddle pillow? It wants to "restore" allostasis. It wants to replenish energy stores back to what they were, not soak in the glory of having a six pack in the future. Just because something has a metabolic cost doesn't mean you're guaranteed fat loss.
I'm not quite sure I have a punch line otherwise here, and I'm pretty sure I only wrote this to intentionally make you more confused (even though I will undoubtedly regret this from the comments and questions that will ensue) before my feeble attempt to bring calm to the storm.
5 tips to prevent an existential meltdown
Allostasis and emergence make you lose all hope. We take solace in knowing that 1+1=2. We want the comfort and security that brings. We want to know our efforts are going to be worth it in the end. But with a complex, emergent system? 1+1=3.
How do you not rip your head off in a fury of confusion when things don't add up? When things aren't linear? When it isn't as easy as do this one thing get this one result? Here's how I keep my head on straight.
First, know that you aren't your genetics. In fact, a lot of your genes are coded for genetic freedom in a sense that their expression totally depends on the environment. If this doesn't make sense, don't worry. Just know that you can change, and that the best way to make that change happen is to consider the most environmental variables (allostasis, dawg) as possible. Training? Sure. Nutrition? Absolutely. Those are given. What about stress, though? Mental makeup? Happiness? Social health?
Second, know that your brain is powerful enough to get you drunk off of non-alcoholic beer. Your thoughts matter. Believe in voodoo. In the past, my advice was to tell a story, and then believe in it. Now? Voodoo. Straight voodoo. Envision your muscles with a Pac-Man maw gobbling up precious nutrients for growth if you want to build muscle. Think about fiery devils with jetpacks crusading around your body with blowtorches, incinerating your fat cells.
Third, know that your body is asking questions about the outside world. Well, at least it seems it does this during your third trimester. And thinking that it still does has staved off many existential crises for me. Instead of asking what stuff burns the most calories, ask yourself what stuff would encourage your body to drastically recreate itself in the direction of your choosing. In what environment would the body be better off with less stored energy? With more muscle mass? With more strength? Power? Once you understand that, the only thing that's left is creating and living in the environment. Oh, and…
Fourth, know that it takes everyone a different amount of time to make drastic changes. Don't ask me how or why or all of the factors that go into it, because I can't answer this question. The best way to ensure victory is to saddle up and acknowledge that this will be a ten year process (!) and that you're going to do your best to learn every step of the way. You might think my progress is decent (I'm proud, at least). That is, until you realize I got into tricking in 2002ish and lifting in 2006ish—one of those ten years to an overnight success moments.
Fifth, know that it's a joust for everyone. Experiment, learn, and keep an open mind. I talked about jousting before, and I love the analogy enough to keep using it. Voodoo jousting. Believe something, suit up, and ride. You might get obliterated and fall flat on your face; you might win. If you win, keep going until you lose. If you lose, change until you win. (Just make sure you don't change without giving something a fair chance of working. Think months here, not days.)
Collect questions, not answers
There was a time when the chaos of jousting infested my head like the plague. It can get frustrating. Things turned the corner, however, when I started embracing the reality of things not being an exact science, things taking time to accomplish, and things provoking more questions than answers. (On the last point there, there's a cool comic you can read here.)
"The most beautiful thing we can experience is the mysterious. It is the source of all true art and science. He to whom the emotion is a stranger, who can no longer pause to wonder and stand wrapped in awe, is as good as dead —his eyes are closed."

- Albert Einstein
And, seriously. Answers? We thought we had them long ago. Coffee was bad. Eggs were bad. Refined carbohydrates were great. Butter was awful. Machine training was holy.
Now? Of course, we think we have the answers again…and they're basically the opposite of the above. Is it voodoo? Maybe. And to that I'll leave you with a question. As long as you're not getting knocked off the horse, does it really matter? 
+++++
Recommended: