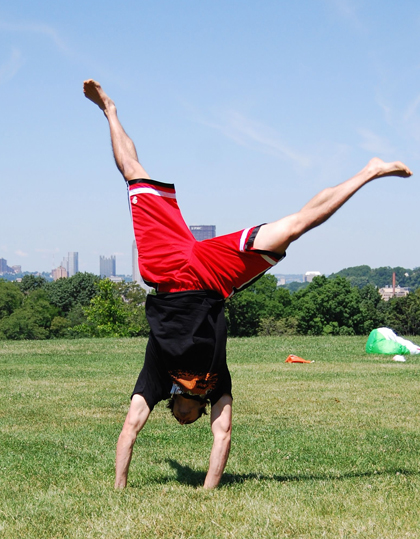 I have something new to say about fitness, health, and athleticism.
It's the sum of my experiences thus far in a fitness journey that isn't exactly easily explicable.
It's not the stuff you're apt to find in the latest research paper. It's not necessarily ground breaking either. Or fancy. Or even complex for that matter.
I simply synthesized all of my experiences and motivations into a new method. My method.
This method fits into a system I now like to call Beast Mode Fitness Systems. So welcome. Let me show you around.
THE BEGINNING OF THE BEAST
Since 2001, I've been a trickster. Not only does this mean I trained barefoot before the barefoot training boom (I'm gangster like that), but it also means I know a thing or two about athleticism, movement, and kinesthetic awareness that I think a lot of other people simply can't fathom.
I bathed in this advantage until  January 2011, when I broke my foot in five places. I thought my tricking career was over.
After recovering, I resumed basic barbell training. Squats, deadlifts, and the likes. But there's an athletic motive behind my training that I can't ignore, and it was beginning to itch.
To me, looking athletic isn't enough. I need to be athletic. It's in my blood ever since I started tricking, and it's one of the reasons I've never followed a traditional body building split.
And so last year I created a training method to fill the tricking void and acrobatic background created as a result of my mangled foot. I wrote about this a little bit last year in Beast Mode Training. To quote the article:
As I bear crawled up and down my garage, I told myself that I felt like some kind of animal beast stalking prey. Lo and behold, "beast mode training," was born.
Beast Mode Training was created with a certain athletic archetype I had in mind.
Strong, solid, explosive, and powerful lower body.
Jacked, X Physique lookin' upper body.
The two tie together to form graceful, athletic movement and capacity.
HOW BEAST MODE EVOLVED
Beast Mode Training has evolved since its inception. I'm back tricking again, for instance. I've developed a more solid nutrition standpoint too.
Just the other day I was practicing aerials on my non-dominant side. This brought me back to my original tricking days when I was skinny-fat and held an unorthodox love for Dragonball Z. And after this flash back, I acknowledged a sense of pride for the first time in everything I've done thus far – especially with how far Beast Mode Training has come and with the results it has delivered. So I knew that it was time to bring light to the Beast Mode structure.
Beast Mode Fitness is a representation of my journey. It's devoted to the slaying of skinny-fatness and the increasing of aesthetics and athleticism through Beast Mode Training. After all, it's what I know best. So why not?
And thus, Beast Mode Fitness Systems is such:
Through the symbolic nature of having a "beast mode," Beast Mode Fitness Systems represents a journey to exploit the fitness animal within by living a lifestyle of athletic fitness.

Beast Mode Fitness Systems is dedicated to slaying skinny-fatness and increasing both aesthetics and athleticism through Beast Mode Training, which is a mixture of bodyweight skills, basic barbell exercises, gymnastics, tumbling, acrobatics (specifically martial arts tricking) and other training designed for the isolated obsessed athlete that wants to better or maintain their youthful exuberance.
5 RITUALS FOR THE BEAST MODE HOPEFUL
As for whether or not this place is for you, I'll let you decide. But to help your decision, here are five cornerstone to Beast Mode Training.
1. The path should always be to simplicity.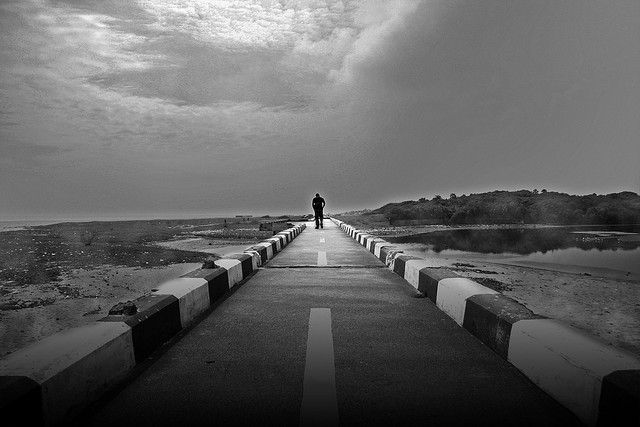 I'm reminded by my sister's friend. After giving a compliment to my website, she followed with," But it's just a little too deep for me. Just tell me how to lose weight! That's all I wanna' know!"
I smiled and agreed. I do get a little "deep," after all. But I couldn't help but think that she intuitively knew how to lose weight. And if I would have asked her how, she would have said, "Eat a little less, eat a little better, and exercise a little more."
She's probably never tried those three simple things either. They're so simple that they can't work. Right? They seem too remedial—so easy a caveman could do it.
Dr. Seuss once said, "Sometimes the questions are complicating and the answers are simple." This is especially true in fitness. 80% of your problems are from thinking yourself out of things. Most everything needed for your success is somewhere out there. Hell, it's probably on this website.
The problem is that the solution is probably simple, easy, and free. Combine those three, and you're likely to undervalue what's in front of you.
Now, that's not to say that more complex things don't work, or that they don't work better. But the first step should start simple. Why make it more complex if it doesn't have to be? If eating less, eating more wholesome foods, and exercising a bit doesn't work, then search for a better answer. But don't do it beforehand.
2. Eat chaotically.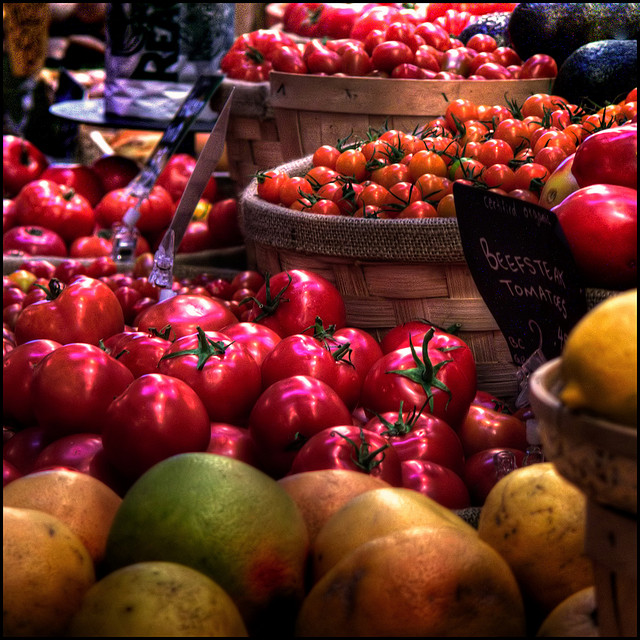 The more I experiment and learn, the more I believe that eating should be chaotic. In fact, I think the worst nutrition plans are those that advocate eating the same type of food and the same amount of food at the same time everyday.
There should be periods without food and periods with excess food. This means Beast Mode has a "Feast Mode." It also means 24-hour fasts once or twice every week are awesome.
All in all, "paleo" is good foundation for any successful diet, regardless of the specifics. Rarely is eating more processed, less natural foods "better."
But we aren't cavemen. Eating to support our inner beast and our very neolithic training addiction means acknowledging the reality that there's more than survival on the line. Nutrition should address our training demands and the type of adaptation we expect training to produce. Paleo is the base, not the entire answer.
Nate Miyaki usually calls this, "paleo-meets-sports nutrition," and the more I talk to Nate, the more I fall in love with his ideas. He's a fellow skinny-fat brethren and my current nutritional go-to. He used to train capoeira too, so we're kind of brothers from different mothers. (Hint: Nate will be dropping nutrition knowledge for my Skinny-Fat Resource. Yes, you should be excited.)
3. Train matterfully.
I'm nearly finished with the nutrition book that's accompanying my upcoming Skinny-Fat and Beast Mode resources. Inside, there's a disclaimer about training matterfully. No, matterfully isn't a word and Microsoft Word always autocorrects it to masterfully, which is beginning to piss me off.
But, to me, matterful training includes two things: lifting heavy iron things, and suspending yourself from things only to push and pull yourself out of various positions. Translation: squats, presses, pulls, chins, dips, and the likes done with a progressive intent. Bonus points if you have the cojones to seizure (err, train) on gymnastics rings.
This is the base of matterful training.
4. Move in different ways.
Training matterfully is important, but it isn't enough.  Jump, leap, bound, crawl, twist, and sprint in some capacity. Don't overlook that last one, either. Sprint.
If I had to throw money down on who would see better results when comparing two people on two different training programs, I'd bet on the one that included the most sprinting. It tends to make people bigger, faster, stronger, explosive, and sexy. Bonus points for a bubble butt, too.
5. Play.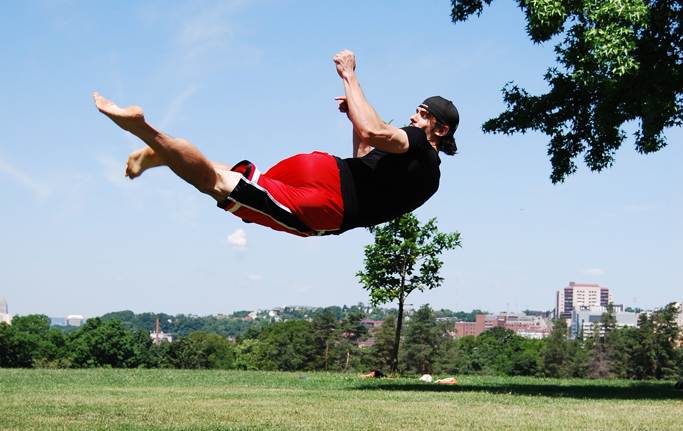 Playing doesn't count as "training." It counts as fun. It's for the soul.
In Beast Mode Fitness Systems, we play through tricking. Not only will tricking boost your confidence, it also touches on some of those different forms of movement above in jumping, leaping, bounding, and twisting. As a bonus, it helps your strength by improving your power, coordination, and kinesthetic sense. So there's no such thing as "separate" mobility, flexibility, or power training in Beast Mode Fitness Systems. There's only tricking training.
WHAT YOU NEED TO DO NOW
There are many more facets to Beast Mode Fitness Systems, all which will be released in due time. If Beast Mode Training is something you're interested in, make sure you're a part of the Beast Brohirrim. Free goodies will be given to those on the inside. As a sign of good will, I'm giving away this virtual Swagger Suitcase that has an awesome five day learning course and a free eBook inside. So sign-up now. Seriously. You won't regret it.
I'm also revising most articles in the archive and even deleting some to further refine the Beast Mode philosophy. One thing I despite about blogs is the haphazard organization system, so I created a more user friendly archive. You can now look back on all of my old posts based upon their category.
But this is the new AnthonyMychal.com. I want to create a website I would have liked to stumble upon when I was young, skinny-fat, and interested in fitness. A place filled with copious Dragonball Z references (considering Saiyans have a "beast mode" of their own, it's only fitting) and worthwhile information about bridging the gap between athletics and aesthetics.
So I encourage you to grab the Suitcase. Comment on posts. Make yourself comfortable in the new home.
+++++
photo credit: VinothChandar
photo credit: ecstaticist