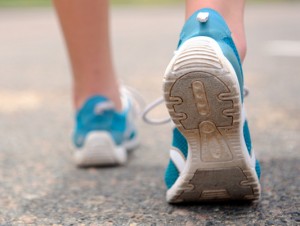 A few years ago, I was a stock boy at Office Max — an office supply chain store. In December we sold cool gadgets for Christmas. One of them was a motivational quote calendar. It was the standard five inch by five inch daily-tear-off, optioned to stand upright on a desk. A motivation quote was wrapped in a soothing picture of nature on all 365 days.
Now, I like quotes. And I like pictures. (I post some on Pinterest from time to time.) But needing a motivational quote every day? That must be a sucky life.
"Another day I want to kill myself, but won't thanks to Vince Lombardi reassuring me that, 'The difference between a successful person and others is not a lack of strength, not a lack of knowledge, but rather in a lack of will.'" And the next day it's the same story. "Boy, the sound of the alarm clock is such a cortisol rush I can't bear it anym…oh wait, Voltaire is right — 'Work spares us from three evils: boredom, vice, and need.' Time to rise and shine."
For our needs, 360 of those quotes are useless. Today, I have five quotes for you. That's all. Just five. Most of which are admittedly childish and carry little weight unless given context. They probably aren't even good enough to make the motivational quote calendars. But each builds off the next, formulating a recipe for success to be used for any pursuit.
1. Know Where You're Going
Alice: Would you tell me, please, which way I ought to go from here?
Cheshire Cat: That depends a good deal on where you want to get to.
Alice: I don't much care where.
Cheshire Cat: Then it doesn't matter which way you go.
You can't go anywhere unless you know where you're going. So pick somewhere to go (a goal) — no matter how lofty — and just go. And pick a destination, not a direction. Anyone can "go north." That only requires a compass and one step.
"I want to be rich," is a shitty destination. "I want to make two million dollars before I die," isn't. "I want to lose weight," shitty. "I want to have a six pack by April 1st," isn't. "I want to eat healthy," shitty. "I want to eat nothing but eggs and vegetables for breakfast," isn't.
2. How Does it Feel?
Try not to become a man of success but rather to become a man of value.

- Albert Einstein
Don't focus on the end itself, focus on how it feels there. Using the above examples, making two million dollars is the end, but what does it feel like? What freedoms do you have? How does that differ from your current situation? How is it affecting you on an internal level of feeling?
Losing twenty pounds is great. You will feel lighter. But how will you feel psychologically? And how will that affect your life? How good will it feel throwing away old clothes? Being able to walk up steps without being gassed?
The key is doing something that benefits your emotions.
3. Take the Open Road
Simple, not easy.

- Dan John
You know where you're going. You know why you're going there — even from an emotional and value point of view. To get there, take the simplest route. But don't confuse simple with easy. It will never be easy. John Broz's athletes squat every day. He feels it's the best way to get stronger. No assistance work. No fancy gadgets. Just squatting. Everyday. Simple concept. But not easy.
4. Don't Be an Idiot
"Begin at the beginning," the King said gravely, "and go on till you come to the end: then stop."

- Alice in Wonderland
Another terrible quote that makes too much sense. If you know where you want to go and you know how to get there, just follow the path. Start at the beginning and don't stop until you make it to the end.
Don't program hop.
Don't waiver.
People have great initial plans and get sidetracked because, well, "I think I could use a bit more trap work. And bicep work. You know what? Maybe I don't need these back squats."
90% of the time you know what you need to do. So do it.
5. Own it When the Time Comes
Our deepest fear is not that we are inadequate. Our deepest fear is that we are powerful beyond measure. It is our light, not our darkness that most frightens us. We ask ourselves, Who am I to be brilliant, gorgeous, talented, fabulous? Actually, who are you not to be?

- Marianne Williamson
Since writing about skinny fat ectomorphs, I've gotten a huge e-mail response. Truthfully, I love it, so keep it coming. But the most disturbing part of these conversations is the fear that emanates from the psyche of skinny fat ectomorphs. Fear of doing everything right and still failing.
Most people have a similar fear. It prevents them from quitting their job. It prevents them from taking risks. It prevents them from doing just about anything worthwhile in life. Seth Godin says this fear originates in our lizard brain — the amygdala.
Ignore it. Don't be afraid of what you might become. Be afraid of what you can become. And once you adopt that mindset after following the first four, you will be just fine.
What do you think? Have any more you would add to the list?  Hate any that made the list? Drop a comment below or post on my Facebook wall. I'd love to hear what you think.