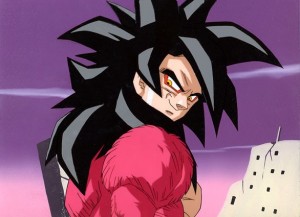 When I was twelve, I wanted to be Goku from Dragonball Z. Too much to ask? I didn't think so either. But higher powers had other intentions.
Something more than the fantasy of being a jacked anime guy drew my interest to the character. I wanted to do incredible things. After coming to terms with the impossibility of flying and creating balls of energy (despite what the internet told me), my sights were set on random feats of atheticism and, of course, saving the world from unforseeable disasters and villians. So when I found tricking, my heart oozed into lava.
In a sense, I'm lucky. Although I let myself turn into a pile of slop, I was always athletic. And I never doubted my ability in sports.
Athleticism was my survival skill. And survival skills often become strengths. My case was no exception. Being picked first in Phys Ed class and being recruited to play basketball, baseball, football, and track kept me away from swirlies. After all, I did like Dragonball Z so I had to cling onto something that made me "cool."
When I started in fitness, aesthetics weren't enough for me — a fact that showed through on the title of both my first and second blog — Simply Strong: The Age of Athleticism, and More than Muscle: Bridging the Gap Between Athletics and Aesthetics.
For a long time, tricking filled my performance void. Being long removed from competitive sports, it was my reason for training. In my heart, I was a trickster first (albeit a bad one), and a lifter second. Eventually, I adopted a die hard athlete mentality. Like, "if you're not a professional athlete I don't want to talk to you," die hard.
But now I realize few "serious" athlete peruse blogs for training tips. Most people are average guys interested in looking good. Also dear to me, however, is feeling good and moving good. Some people call this mesh between athletics and aesthetics, "athletic bodybuilding." Initially, I referenced it as Beast Mode Training. In an effort to claim new ground (it makes me feel special), I'm calling this breed Jackedthletes.
JACKEDTHLETES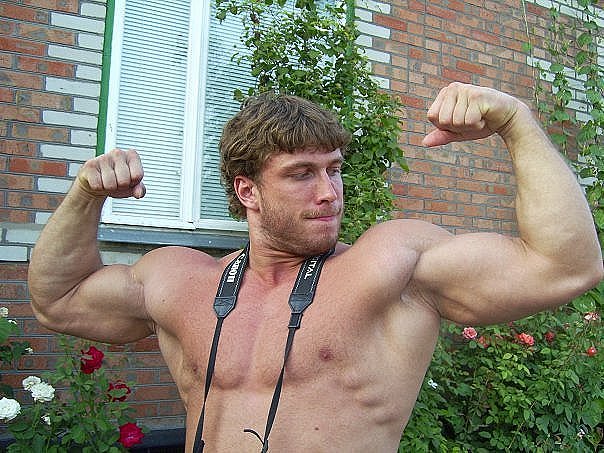 Jackedthletes, of course, want to be jacked. But they also want to be incredibly athletic. So here are the adapted rules of Beast Mode Training to suit the Jackedthlete, which are principles that I currently abide by.
The warm up is the workout.
Strength is developed using a few basic movements.
The focus is on steady progress over time.
Tricking, gymnastics, and tumbling isn't optional.
The lower body is trained for strength and explosiveness.
Selected compound lifts are arbitrary. Front squat instead of back squat? I'm not complaining.
The "X" look is the ideal physique.
If it's important, do it every day.
Right, I know none of this makes sense to you. Over the next few weeks, however, I'm going to be rolling out some recommendations for the Jackedthletes at heart. Today's information is about hitting aerobic work that isn't the same old mind-numbing treadmill hoofing junk you're used to.
JACKEDTHLETIC AEROBIC WORK
The aerobic system is grossly underrated. (This is especially true with tricking.) As explosive bouts are repeated over time, the aerobic system becomes more important with each successive go. (A trickster with good aerobic capacity can trick longer and with better mental clarity, lessening the chance of injury. The same goes for athletes of similar sports.)
But distance running sucks. Not only does it take forever, but it also zaps the legs of energy that is otherwise used to gain strength and explosiveness. So I'm all about creating upper body circuits that incorporate lifting weights, gymnastics, and tumbling. It sounds hectic, I know, but here's an example to bring some clarity.
A1) Planche Work :20
A2) Dips
A3) Handstands :20
A4) Right Shoulder Rolls x 5
A5) Left Shoulder Rolls x 5
A6) Forward and Backward Rolls to Handstand x 5
Note: If you haven't done rolls before, start with the kneeling version and keep the volume low. If you don't, you're apt to get headaches. Also, using incorrect rolling mechanics can put you at risk to hurt your shoulder blade. You've been warned.
And please, don't knock my gymnastics form. I'm a trickster at heart so I'm used to watching, then doing, then tweaking. I don't claim to be a gymnast expert.
Repeat this sequence three or four times with little to no rest between exercises. If you want more add inch worm walks, bear walks, crab walks, cartwheels, or any other unconventional locomotor movement. If you're a sciency person that tracks hear rate, stay within 120-150 beats per minute.
YOUR THOUGHTS?
Aerobic work that's actually fun? Is it too good to be true? What the hell is a Jackedthlete? Have any other principles that you think a Jackedthlete would follow?
Drop your questions and comments below.
Give the circuit a try and let me know how it goes.  What would you change? Any additions? Subtractions?
I'd love to hear your opinion.