ARNOLD CLASSIC INFORMATION 
Just to let everyone know, my girlfriend (she loves driving, I hate driving) is escorting me to the Arnold Classic on Friday and Saturday. If you want to meet, let me know and we will work on it. Get at me on any of my one billion social networks. (Top right hand corner of screen). Hell, I've even on Pinterest. Or just e-mail me through the contact page.
NEW COACHING MENTORSHIP PROGRAM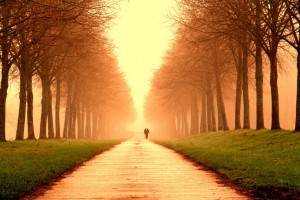 "Thanks for everything, but I need to go it alone now."
Those are the words I want every protégé saying as they walk away from me. I don't expect you to need me forever. I don't expect you to want me create your programs forever. I don't want you to pay me forever. In fact, it's my job to get you to stop paying me. It's my job to put you in a position to go it alone. To make the future brighter. To create a human to human relationship, not a professional to client relationship. To make you see this field from a different eye. And to do this, we have to kill personal training. Together, we can make things better. Here's how.
TAO OF A TRAINER
Claire hires Ben because Claire wants Ben to teach her fitness. What Claire knows about fitness is wrong. That's why she's hiring a trainer. Ben, seeing that Claire is a reliable client, wants to keep her around. So to keep the steady paycheck, Ben allows Claire to influence his philosophy and programming strategies to encourage long term adherence and dependency. He might throw in some muscle confusion tactics. He might use the latest gidgets and gadgets. He wants to keep Claire on her toes. A drab routine, no matter how effective, won't motivate Claire to continue paying month in and month out. He wants to keep her happy and dependent on his services. He becomes an amoeba. But once this happens, Ben might as well not exist.
Customers and clients don't know what they want. Steve Jobs knew that long ago. The majority of people that pay someone for programming don't really want the program. There's thousands of programs available on the internet for free. What they want is the experience of learning, being taught new things, and comfort of knowing they are in good hands. They want a mentor.
Psychological and philosophical coherency is king for long term success. "Program design" ignores both and adds complexity without explanation. More information is never better when learning. Math is taught with simplicity. Calculus isn't used to teach algebra. Yet complex programs are the norm because paying someone to be told to squat, deadlift, and press isn't flashy or gratifying.
Do you want to know how to succeed? Here, I'll give it to you the answer right now:
Base Training = Squats, Presses, Pulls
Finishing Touches = Isolation Work
Explosive Work = Sprints, Jumps, Med Ball Throws
Energy System Work = Tempo Runs
Important Others = Basic Gymnastics and Tumbling Skills
That's it. Do that stuff for the next three years and come back to me. The more detailed you make it, the greater chance you have of failing. You, of course, will make it detailed. We all do. But we can change. I would know, as I was one of the worst offenders of drowning in details.
You don't need a program. You don't need complexity. You don't need coaching, consulting, or programming. You need someone that teaches you the fitness game. Most importantly, someone that sets you up in a position to go it alone. So I don't want clients. I want protégés. Protégés that don't want to be strung along forever. Protégés that want to know programming, not be programmed for.
On my part, every effort is made to work my way out of every protégé's immediate needs. It's a painful process. But don't worry, we can get through it together. (With a little Novocaine.)  We dismiss dogma. We discuss common training theories. We devour personal goals. We even delve into personal motivation and why you want to embark on the journey. We lay the mental ground work necessary for long term success. We discuss adaptation and how it intertwines with training and the "simplicity is bliss" philosophy. We go over programming to make sure you can create your own, never paying for one ever again. Lastly, we answer your questions, proving a smooth transition into freedom.
Now, everyone has different wants and desires, so there are different tiers and learning courses to pick from. Because of the mentor – protégé relationship, I have to talk to you. So these courses are based on one hour Skype conversations. We can e-mail, sure. But the bulk has to be done on Skype (USTREAM at the least) so that I can target the discussion in a way that is best suited to your current level of knowledge and future ambitions. Details are coming soon on the Coaching Page of the website.
 CONCLUSION
At the end of Chris Guillebeau's book, The Art of Non-Conformity, he writes about one of his newsletter subscribers:
Someone once unsubscribed from my blog and left a note that said, "Thanks for everything, but I need to go it alone now." I don't like losing readers, but I instinctively understood what that person meant.
If you enjoy what I write and my ideas, I'd love to be apart of your life and teach you things. But I want there to be a time when you can come back and teach me things. And that's what this is about: setting you up in a position to go it alone.