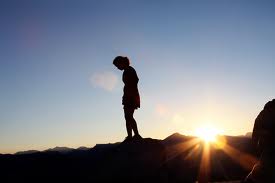 On January 1st, 2011, I was fresh out of school. No real direction. Just going with the flow, hoping my teaching degree would land me a job. I regularly awoke to my RSS reader to check out my favorite blogs. I never imagined being on the other side—that someone would have me in their RSS or blog queue. And after I became a teacher, the likelihood of living on that side lessened. But, of course, job stability isn't what it once was.
In April, I knew I was to be furloughed with no awaited prospects. So I began blogging frequently. I don't know why. I just did. I hated writing. I sucked at it. I'm OCD with web design. I even want to change the one you see now. JC Deen did a wonderful job. It's exactly what I wanted. But I grew up loving art. I wanted to be the next Joe Mad. And because of the high expectations, I'm never satisfied with art that's "mine." It's just my nature.
So I spent more time worrying about web design than I did writing. I sucked at both anyway. I was amiss. But I never quit. That's important. Adventures, especially legendary ones, have hardships. And what separates failures from successes is never quitting. Most people stop blogging upon realizing how difficult it is to get readers. But you have to write for yourself. No one else. I think I survived this long because I didn't have access to analytics. The blogging beginning is bleak, and mine was no exception. I didn't (and don't) run ads. I wasn't making money. That changed. Somehow. And I grew into the freelancer I am today.
There are downsides to this lifestyle. But I've kept afloat and grown every month since April. I never shot-gunned resumes or flaunted college credentials in the process. I'm not a wild success (yet). I'm not on a billboard like Romaniello. But I get by. And that's the point. You can too. A lot of others won't admit this. They are afraid you will surpass them, especially those sitting in my spot that have yet to officially "make it." But anyone can do it.
I get sporadic e-mail from folks inspired by my posts about success in the fitness industry with no credentials. This makes me smile, and I hope it never stops. In fact, I'll smile more when I see them rise above me. I want to see their name beside, or above, mine. I want to see them doing things I've yet to do. I want to envy them. Because that's when I'll know what I'm doing is worthwhile. So I challenge you to beat me. I encourage it. If you want to know how to start, take the next six months to accomplish three things. If you get them done faster, great. But don't let them take longer.
1) Start a blog. Don't let "expert status" or "credentials" prevent you from blogging. You don't have to portray or show either of them. Just be you. I don't claim to be anything but a physical culturist, a nerd that loves Zelda, and a fan of heavy metal (and the king of chronic knee pain, but that's only because, well, I am). Write about the books you read. Write about what they teach you. Write about your training. Write about everything.
httpv://www.youtube.com/watch?v=FVD1G5Iddpg&feature=player_embedded
2) Make money doing something you love. One dollar is all. Just make it, somehow. Go downtown and sell one life changing fitness tip for one dollar. Frame that dollar as proof that you can make money unconventionally. What I love about Jonathan Mead's Trailblazer Program is that it's real. It's not a get rich quick scheme. It's a starting point. It guarantees that you'll make $1,000 doing something you love in six months. Haters will say," How am I supposed to live off of that?" You're not. You're not doing it for the money. You're doing it for the path. For the lesson. To prove yourself possibility.
3) Practice. Practice. Practice. How did I go from being a terrible writer to being a part-time contributing writer for Greatist, a regular contributor to T-Nation, My Mad Methods Magazine, STACK Blog, Freak Strength, and a soon-to-be contributor to Elite FTS and LIVESTRONG.com? I spent hours in front of the screen ingesting too much caffeine.
CONCLUSION
So if you want to make it online, start blogging. If I never blogged, I'd have nothing. Even if no one reads it, at some point, someone will. Any reputable company in today's age will Google your name. Next, find a way to make one dollar, and then execute. For a long term plan, check out Jonathan Mead's Trailblazer Program. Lastly, practice. Want to own a gym? Go talk to owners. Want to train people? Volunteer somewhere. Six months seems long, but the race is long, and those that keep a level head will be best served.
TL;DR
If you want to make it in the industry: blog, make one dollar doing something you love, and practice your craft.