1. Google+ Chats
I was one of the first people to join Google+ (because I'm a cool kid like that), but I knew I would never use it. What always interested me, however, was the ability to hold group face-to-face chats. So I'm dusting off my account to hold these live chats with those interested souls.
Now, I've never done this before, so I'm taking the next few days to solidify the details. But the process will go like this:
Sign up for my newsletter (top of screen)
Add me on Google+
Await my newsletter service spamming your inbox for the times
Reply with interest.
Getting a lot of replies may be problematic, but like I said, this is an experimental figure-it-out-as-you-go kind of thing, so expect some bumps and bruises. If you're interested, get on it.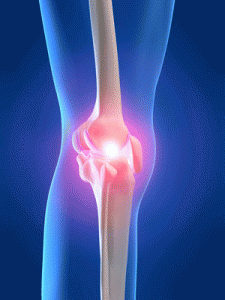 2. Mike Robertson on Knee Pain
In a recent blog post, 2 Keys to Less Knee Pain, Mike talked about an important part of the knee health equation. Fixing this problem, in my opinion, siphons down to having femoral control, as discussed in An Athlete's Guide to Chronic Knee Pain. But unlike Mike, I don't put too much emphasis on kneeling or unilateral work. Different strokes.

3. My Face Around Town
Every week, I'm honored to be included in Ben Bruno's good reads. Sometimes Jon Goodman throws me in his. This past week, Tony Gentilcore did the same. Peer recognition is humbling, and it never gets old.
But I'm throwing a thanks to EVERYONE out there interested in what I have to say, not just the guys above. So thanks. It means the world to me. Side note: my first article up on Greatist about creatine is live.
4. IF and Breathing Squat Update
The experiment has begun. I keep a daily log on Precision Nutrition's private member forums, and I update this one weekly. I've also debated entering this here BodyBuilding.com contest for gits and shiggles, even though I anticipate contestants to be injecting unflattering substances. Besides, my failure couldn't be because of me or my program because, well, both my program and I are rather awesome.
5. The Journey is the Reward
The other night, I was reading Scott Adams's (the Dilbert comic artist) blog about eating breakfast, which made me question the nature of blogs. Adams's blog isn't his primary content. His comic is. The blog is a side quest — a unique look into Adams's mind. And I think this is something the fitness industry doesn't yet understand. Everyone, including myself, is blogging primary content. Adams says, "check out my comic, and then read my blog for some interesting things." We say, "Check out my blog, and then…?"
As if the internet wasn't crowded enough, this leads to over saturation — a compulsion and competition of producing primary content. This lessens the human element of blogging. Here's an arbitrary example if you own a gym: stop blogging about the benefits of squats. It's been done. Instead, blog about your actual gym. Blog about how it feels opening the doors. Blog about how you and your team communicate. Blog about how you learn. Blog about how you get people in the door, and what you do to keep them there.
I believe that this content shift is evident. Not to be egotistical, but I think that what you're reading right now will pioneer it. People will stop blogging their comic strip, and start blogging about how they make their comic strip.
My comic strip is this: self venturing in online endeavors to somehow someway find a semblance of stability doing something I love — writing and talking about strength, health, and athletics. So, really, shouldn't my blog be about that adventure? About how I am trying to weave my way to the top?
No one does it because they are afraid that others will steal a secret magical success formula, and use it against them. But I'm just going to throw it out there. I'm a freelancer writer and consultant that blogs about being a freelance writer and consultant. So I'll still write for this blog. Not much will change. But I'm starting a microblog using Facebook Notes that is going to tell the story of this journey — what I like to call my masterpiece. And I think I am in the perfect starting spot as stated by Malcolm Gladwell in, What the Dog Saw:
You don't start at the top if you want to find the story. You start in the middle, because it's the people in the middle who do the actual work in the world….People at the top are self conscious about what they say (and rightfully so) because they have position and privilege to protect — and self-consciousness is the enemy of "interestingness."
So until I re-do the web design here, check out my Facebook Notes. The pieces are small. Just one idea. Considering the attention span of most readers, it's perfect. They're meant to provoke thought and give a look of what life is like on my side of the fence. No self-consciousness. All interestingness. Another quote from Gladwell:
Nothing frustrates me more than someone who reads something of mine or anyone else's and says, angrily, "I don't buy it." Why are they angry? Good writing does not succeed or fail on the strength of its ability to persuade…It succeeds or fails on the strength of its ability to engage you, to make you think, to give you a glimpse into someone else's head — even if in the end you conclude that someone else's head is not a place you'd really like to be. I've called these pieces adventures, because that's what they are intended to be.
So, for now, nothing will change around here. But if you're interested in the other side, you don't want to miss this little side project. I'm going to stop rambling because I redid my entire About page to reflect these changes. Check it out. I hope it inspires you to tell your own masterpiece.