I want to introduce you to Precision Nutrition, the leading online nutrition and certification company. According to John Berardi, cofounder, they doubled their staff in 2011. What's even more surprising is that he expects it to double again next year.
*
Hello Precision Nutrition, my name is Anthony Mychal and I'd be a great mentor in either the Scrawny to Brawny coaching program or the Aesthetic to Athletic program (this is a new coaching program—spawned by me—that will be rolled out once I'm hired there.)
*
Jokes aside (it wasn't a joke), Berardi doesn't care much about formal credentials when considering employees. And that's saying something considering Precision Nutrition employees are heavily involved with their clientele. In fact, Berardi says that, "Mentorship is truly the key, both to learning in general and to body transformation in particular. Everything else is secondary."
So Berardi is saying that formal credentials tell him nothing about someone's ability to work with a client and get results. Not surprising. This philosophy doesn't diminish Precision Nutrition's quality of work either.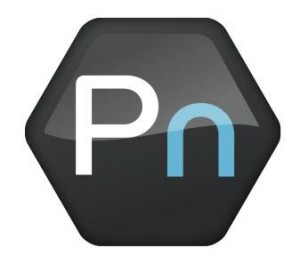 Be it employee or client, I've yet to hear a complaint about Precision Nutrition. And their list of employees and clients is growing rapidly, as if working with the likes of Nike and professional sports teams wasn't enough.
 "Don't tell JB, but if he didn't pay me, I'd still do this job. At Precision Nutrition, I'm surrounded by rock stars."

-Roland Fisher
And, of course, I couldn't have ended this conversation without mentioning Nate Green—Precision Nutrition Storyteller and Scrawny to Brawny Coaching Director—and his lack of University education. He instead travelled across the country on a loan to meet the higher minds of the fitness industry. Think that worked out for him?
Just one more reason I love working with Precision Nutrition: http://www.precisionnutrition.com/lean-eating-jan-2011-winners

-Nate Green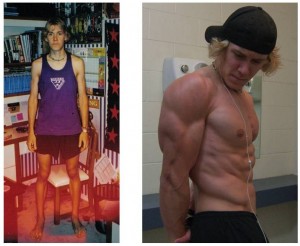 Another Scrawny to Brawny coach, Paul Valiulis, has a degree in a field other than fitness. He told me that Berardi and Precision Nutrition are looking for those that have "been there, done that, and have proven it."
This is backed up by Precision Nutrition's Scrawny to Brawny mentor criteria:
There are 3 criteria that any mentor must meet:

Must have gone through the process themselves.
Must have taught others to go through the very same process.
Must thoroughly understand the process itself: how it happens, what it works, what the underlying principles are, etc.

-John Berardi
In the fitness industry, this is called "living in the trenches." So if you're skipping training sessions on account of final exams, perhaps you should rethink your strategy. I don't doubt that Berardi was aware of the research behind fasting, but that wasn't enough. He spent six months experimenting with six different fasting protocols so that he could experience it firsthand. (These adventures can be read in Experiments with Intermittent Fasting. It's insightful, so check it out. Even better, it's free.) You don't ask someone that's never been in a fight how it feels to be punched in the eye.
Anyway, one of our Lean Eating assignments is to go a full 24 hours without eating. It's
scary, and it makes people uncomfortable… which is exactly why we do it.
You can learn the stuff, and you absolutely should. (Which isn't the same as sitting in a classroom.) But learning it isn't going to do much for you unless you live it. So start living. That's eventually how you will be judged whether it's with Precision Nutrition or the next like company.
For more information on the services, products, and programs of Precision Nutrition, visit their main website. 
Photo Credit: Precision Nutrition, Kate Kline