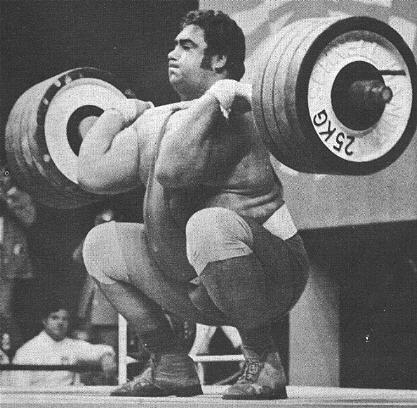 Fact: I will be better than you in 2012. A little forward? Brash? Cocky?
Perhaps.
How do I know I'm going to be better than you? Easy. I have a plan. I have principles. I have morals. But most importantly, I've lived though the most hellish (yet rewarding) year of my life.
A LOOK BACK
On January 27th, I would have boasted about never breaking a bone in my body, save for my middle finger in a backyard football match. On January 28th, I crutched my way out of an express medical facility, with a broken both in my fourth metatarsal. On February 3rd, I found that four of my five metatarsals were broken, with five total fractures.
At the time, I didn't want to believe this but I knew it was true: this injury would be the most enlightening event of my life. As Vasily Alexevev once said:
"It seems to me that some of the talented athletes lack one thing—they
haven't had an injury. That's right!  An injury that will put them out of
commission for a year during which time they'll have a chance to weigh every-thing. . . After a misfortune, people pull through and become, if possible, great people—and sportsmen, in particular. Those who are stronger find their way out and to the top. . ."
I couldn't cook. I couldn't train. I couldn't drive. (I had just gotten a teaching job one day before this happened. I kid you not.) To this day, I still have some funky things going on down there—weird nerve pains if I step certain ways on hard flooring.
It wasn't until two months ago that I gained the confidence to resume activity as normal—especially with heavy squats and the likes. I'm still not 100%, and I'm not sure I'll ever be. But one thing I know is that I'm a much smarter and more complete man—mentally and physically—compared to my 2010 version. And here are 7 reasons why I'm going to continue this trend into 2012.
1) I'll train smarter, not harder.
I never plan on hitting failure. Likewise, I never plan on lifting anything above 90% of my 1RM.
Crazy talk? No. I call it smart talk.
After being on the shelf for six months, you realize that gradual, yet continued, progress trumps instant gratification. The idea here isn't to become a sissy, but rather to slow cook the process. I can't ever see myself not training. Why rush?
2) I'll fast for a 24 hours once ever week.
That doesn't mean I'll go one whole day without food, it means I'll go one 24 hour period without food. This could be eating at 8PM on Sunday, and not eating again until 8PM on Monday. I don't have any scientific validity for this, it just makes me feel good.
3) I'll be sure to "play."
I love training. But, honestly, it isn't playtime for me. I have the business demeanor of going in, putting in quality work, and getting out. So what is playtime for me? Sports.
Softball, hockey, and any other sport I can get my hands on. It's refreshing to get out of the gym and simply have fun. Who knows, if my foot feels good, maybe I'll make a small return to tricking.
4) I'll develop the GPP I missed out on.
I just programmed the next few months of my training, and there is a hefty dose of forward rolls, backward rolls, and other ground based gymnastics. #Winning.
5) I'll back off when needed.
Most people take deload weeks here and there. But for intermediate athletes—specifically when it comes to weight room work—there's a strong case to be made for deload months—and more than one at that. The body will respond to anything better if it's given time to "catch up."
This past summer, I lifted weights more frequently than I ever had (5-7 days a week). This may seem like overkill, but all of the sessions were kept "easy." There was no emphasis on moving "more" weight, just "some" regularly.
Aside from my foot, I was never as healthy or invigorated as I had been this past summer. This is a "deload" month.
Did I get weaker? No. Did I get bigger? Yes, actually, I did. Not as much as I would have on a higher volume, hypertrophy specific program though. Best of all, I was in and out of the gym and felt fresh enough to do whatever the hell I wanted.
6) I'll keep learning.
This goes without saying, but I'm rereading Easy Strength right now, only to be followed by a bunch of Verkhoshansky PDFs. After that? The Science of Sports Training (for the fourth time).
7) I'll keep networking.
I'm a huge proponent of networking. Back in January, I was a school teacher with no intention of making a push online. But I read about the popular figures in the industry, and kept up to date.
When I was laid off (the state of Pennsylvania is a mess with educational cuts), I thought it was time to take what I knew and deliver it to the masses. I was lucky enough to have some connections (through e-mail conversations, postings on their blogs) that propelled me to where I am today.
I've had the privilege to write for T-Nation, My Mad Methods, and Freak Strength. Soon, Elite FTS and STACK will be on that list, with perhaps Wannabebig. It's a humbling rollercoaster, this life thing is.
WHAT WILL IT BE?
Will you let me beat you? I'd love to hear what your plans for the New Year are. Drop them in the comments section below.